______________________________
40-year-old Priyanka Chopra shared with fans cute family photos from the holiday. In the pictures, a young mother poses on the coast with her husband Nick Jonas and daughter Malti Marie. The lovers enjoyed the weekend in the vicinity of Malibu.
Sunday," Priyanka captioned the snaps, adding a few emojis of a love emoji and a white heart.
The weather seems to have been changeable, as some shots show the couple and baby Malti posing in jackets, others in light summer pieces. It seems that Chopra and Jonas are not going to show the face of their one-year-old daughter yet, so in the photos it is traditionally hidden by a sticker in the form of a heart.
Due to the fact that the star parents never showed the face of the baby, some of the comments under the publication turned out to be very negative. Fans urged the couple not to post pictures of Malti Marie at all if they were still trying to hide something. However, there were those who supported the actress and her decision.
She is a mother, and this is her desire … It's not about fame, but about the mother's care for her child, "wrote one of the users on social networks.
Recall that Malti Marie was born in January of this year thanks to a surrogate mother. The baby was born prematurely and stayed in the intensive care unit for 100 days, after which the parents were able to take her home. In April, the stars revealed their gender and name, and in early May they shared the first picture of their daughter.
Now Priyanka is trying herself in the beauty business. Earlier this year, she presented her first makeup collection with Max Factor.
Source: Hellomagazine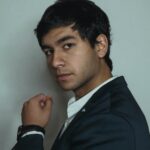 Jason Root is a writer at Gossipify, known for his in-depth coverage of famous people in entertainment, sports, and politics. He has a passion for uncovering the stories behind the headlines and bringing readers an inside look at the lives of the famous. He has been writing for Gossipify for several years and has a degree in Journalism from UC Berkeley. He is always on the lookout for the next big story and is passionate about providing interesting and exciting information on famous personalities.