______________________________
In the shadow of a high-profile showdown between members of the British royal family, a conflict between two princesses in Denmark unfolds. The wives of Crown Prince Frederik and his younger brother Joachim Mary and Marie celebrate their birthdays on February 5th and 6th, but, apparently, they will again celebrate it separately this year.
Crown Princess Mary – nee Mary Elizabeth Donaldson – was born and raised in Tasmania, where her parents emigrated in 1963. Applied mathematics professor John Dalglish Donaldson of Scotland and his wife Henrietta Clark were married in Edinburgh three months before leaving for Australia. In addition to Mary, who was born on February 5, 1972, they had three more children – two girls and a boy.
In 1989, after finishing school and college, Mary entered the University of Tasmania. She graduated in 1994 with a bachelor's degree in commerce and law, after which she studied advertising and marketing for two more years. Interestingly, after that, Mary worked a lot and traveled in Europe. She spent most of this time in the country of her ancestors – Great Britain, and, of course, Scotland. But she met the heir to one of the oldest European thrones in her native Australia – they accidentally ran into one of the Sydney bars.
In September 2000, the country hosted the Olympic Games. Mary Donaldson was then an advertising manager for a local company, and after work she stopped by the trendy Slip Inn pub in Darling Harbour. There she met Crown Prince Frederik, who introduced himself simply as "Fred". Already becoming a princess, in 2005, Mary said in an interview:
Something clicked in my head. It wasn't fireworks or anything like that, more of an unusual commotion. I didn't know he was a Danish prince. But after a half-hour conversation, someone came up to me and said in my ear: "Do you know who this person is?"
So Mary found out that she was talking to the heir to the 1000-year-old Danish throne. After a two-year long-distance romance, she moved to Copenhagen, converted to the Lutheran church, and learned Danish.
Soon the royal court announced the engagement of the crown prince and his Australian beauty, and in May 2003 a fabulous wedding ceremony took place in Copenhagen Cathedral. Then the celebrations continued in Sydney. Near the bar where they first met, banners were posted with congratulations to the newlyweds.
A year and a half later, on October 15, 2005, their son Christian was born, who took second place after Frederick in line for the throne, which is now occupied by the 82-year-old Queen Margrethe II. In total, the couple have four children – Christian, Isabella, Vincent and Josephine.
As far as I remember, as a child, I never dreamed of becoming a princess someday. I wanted to be a veterinarian, Mary once said.
However, she will soon become Queen of Denmark.
A completely different story happened to the Frenchwoman Marie Agatha Odile Cavalier, now the wife of Prince Joachim. She knew exactly who her table neighbor was at the dinner of their mutual friends. The prince was then married to British Alexandra Manley from Hong Kong, they raised two sons – Nicholas and Felix. In an interview with British HELLO! youngest son of Queen Margrethe II recalled:
Our meeting was pure coincidence. At that time I was married. But, since we were the only French-speaking people at dinner, the hosts seated us next to each other. It turned out that Marie had never been to Denmark, we talked with pleasure. But our romance began much later.
Marie herself was not thrilled at the prospect of becoming a Danish princess. She confessed to Danish journalists:
I had a wonderful life, I did not need to be rescued by some prince on a white horse from Denmark.
She was born in Paris on February 6, 1976 to a wealthy family. After the divorce of her parents, the girl ended up in a prestigious boarding school in Switzerland. She then moved to the US where she studied International Business and Economics at Babson College in Boston and Art History at Marymount Manhattan College in New York. After receiving her bachelor's degree, she returned to Europe and studied economics at the University of Geneva.
Already during her studies, Mary worked at Estee Lauder in Paris as an assistant public relations manager, worked as a French teacher, and did an internship at ING Numismatic Group SA in Geneva. She changed many jobs in the area PR and advertising, and by the time of her marriage to Prince Joachim, she returned to the same company as executive secretary. Speaking about the impression Marie made on him, the prince admitted:
She has the ability to win people's hearts. Yes, when you see her photos in glossy, it is impossible to doubt that she is extremely attractive, but this is only the beginning. When you talk to her, you feel what a deep person she is.
In 2005, they were seen vacationing together in Avignon, France. But even before that – on September 16, 2004 – the royal court announced the intention of the prince and his wife Alexandra to dissolve the marriage. The first divorce in the history of the Danish royal family took place on April 8, 2005.
In January 2007, Marie accompanied Prince Joachim and his children from his first marriage on a ski holiday in Switzerland. In the same year, she joined the royal family during the Easter celebrations at Marselisborg Palace, where she first met her lover's mother, Queen Margrethe II. It was obvious that the couple were in a serious relationship, but Marie did not want to become a member of the Danish royal family. She later explained to reporters:
I had no doubts that I loved him, but I did not want to give up my life. I was happy and I had my own pride. I just wasn't ready to get married and take on the responsibility of being part of the royal family.
However, on May 24, 2008, Marie Cavalier married Prince Joachim and became Princess Marie, Countess of Monpezat. The wedding ceremony took place in the Mögeltonder church, and the wedding banquet took place in the royal estate of Shackenborg, which has since been assigned to the family of the monarch's youngest son.
After marrying Joachim, Marie renounced French citizenship and moved from the Catholic to the Lutheran Church of Denmark. She calls her husband a "soulmate" and says that he gave her a sense of stability that she lacked after her parents divorced, that is, from the age of 11.
Prince Joachim was so understanding and patient and helped me appreciate this life. In the end, I realized his position and how important the royal family is to the Danes.
On May 4, 2009, the couple had a son, Henrik, whose godmother was his aunt, Crown Princess Mary. And three years later, a daughter, Athena, appeared in the family. Joachim, Marie and the prince's children from both marriages often visited the official royal residence of Marselisborg, where all family members had their own apartments. Everyone spent the holidays together, talked with pleasure.
It seemed that nothing disturbed the quiet life of the royal family, until in 2019 Joachim and his family were sent to France – the homeland of his father Prince Henrik and his current wife. He was supposed to be studying at a military school, but suddenly doctors discovered a life-threatening blood clot in his brain. After Joachim was released from the hospital, his brother Frederick visited him. But, to the amazement of the public, the crown prince came to France without his wife Mary.
Joachim and Marie were due to return to Denmark by the end of 2020, but due to health problems, the prince and princess decided to stay in Paris, according to the press office of the Danish royal court. Joachim took up the post of military attaché at his country's embassy in France, which meant four years away from his homeland. However, according to Marie, it was not entirely their decision.
No. We do not always resolve such issues ourselves. I think it's important to know. I liked living in Denmark. This is just a wonderful country to live in, the princess told the Danish magazine See and Hear.
In Denmark, this statement was immediately compared with Meghan Markle's much-troubled TV interview. ITV in South Africa in 2019, in which she said she couldn't cope with life in the royal family. According to rumors, these words of Marie caused even more tension between the families of the two brothers.
And when a scandal erupted last fall over the fact that Margrethe II deprived Joachim's children from two marriages of their royal titles, it became clear that Crown Prince Frederik and Crown Princess Mary fully support her. Mary told the media:
You can imagine how difficult it was to make this decision, and how difficult it was to come to terms with it. These changes can be severe and really painful. But this does not mean that this decision is wrong.
And Marie and Joachim gave an interview to the Danish news portal BT, during which the princess lamented with tears in her eyes:
The children were put on public display. This happened in a very short time, that is, we – their parents – did not have time to prepare them for the changes and people's reactions to them.
In this conversation with reporters, she admitted that her relationship with Frederick and Mary was strained. The couple were asked if they had spoken to the crown prince and his wife.
No, Marie replied.

Unfortunately, no, – confirmed Joachim.
The interviewer asked what their relationship was, to which Mari replied:
Like these ones.

What can be, – said Joachim.
So, is it complicated? – said the correspondent.
Difficult. That's right, – confirmed the princess.
And when asked if the queen tried to talk to her son, he spread his hands:
No, unfortunately. Still, this is a family, no matter what anyone says about it.
Source: Hellomagazine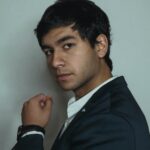 Jason Root is a writer at Gossipify, known for his in-depth coverage of famous people in entertainment, sports, and politics. He has a passion for uncovering the stories behind the headlines and bringing readers an inside look at the lives of the famous. He has been writing for Gossipify for several years and has a degree in Journalism from UC Berkeley.