______________________________
We are used to seeing perfect celebrities on the red carpet, but in the age of social media, fans have the opportunity to get a look at how celebrities look at home outside the spotlight. So, 30-year-old Selena Gomez, who in every possible way promotes love for herself and her own appearance, shared a new selfie, which is depicted without make-up and with natural, unstyled curls.
In the comments, the artist was supported by star friends and fans who always rejoice at Selena's candid posts.
The most beautiful in the world, – wrote a friend of the star and wife of Brooklyn Beckham, Nicola Peltz, with whom Gomez recently made the same tattoo.
Finally an adequate celebrity who shows that being imperfect — it's normal, – said one of the fans. – As many celebrities as possible should do the same!
And recently, Selena Gomez sarcastically responded to haters unflattering comments about being overweight. The singer stressed that she is absolutely pleased with herself and is not at all upset that she has become a little fat over the holidays.
In January, tabloids started talking about an alleged romance between Selena and The Chainsmokers duo Andrew Taggart.
Source: Hellomagazine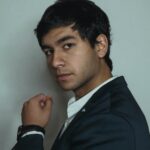 Jason Root is a writer at Gossipify, known for his in-depth coverage of famous people in entertainment, sports, and politics. He has a passion for uncovering the stories behind the headlines and bringing readers an inside look at the lives of the famous. He has been writing for Gossipify for several years and has a degree in Journalism from UC Berkeley.