______________________________
74-year-old mother of Dwayne Johnson was injured in a serious accident in Los Angeles. According to the actor, she survived only thanks to a miracle. Late the night before, the police called him with frightening news. Johnson posted on his social networks a photo of a red Cadillac, crumpled from the passenger side, where Ata Johnson was sitting.
Thank God, she's all right. Angels of mercy were watching over my mom when she was in a car accident last night. She survived and will continue to be examined, – Dwayne signed the post.
The 50-year-old actor thanked the Los Angeles Police and Fire Department for their prompt work. Johnson said he appreciated them for being caring and focused in staying in touch with him and providing details. The situation prompted Dwayne to sentimental reflections on the importance of family and parents. He urged to give warmth to the closest people.
I have one parent left, so if you still have a mom and dad, be sure to give them a big hug, because you never know when they will call you at three in the morning. Nobody is expecting this call," Johnson said.
Muscular Dwayne Johnson, to whom the nickname The Rock stuck during his career as a wrestler, only seems formidable. But next to his little daughters, 7-year-old Jasmine and 4-year-old Tiana, he turns into an ordinary dad who is ready to indulge their every whim. Before the New Year holidays, he posted a series of cute pictures and let the little ones give him a festive make-up.
Source: Hellomagazine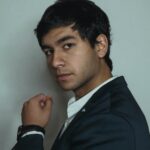 Jason Root is a writer at Gossipify, known for his in-depth coverage of famous people in entertainment, sports, and politics. He has a passion for uncovering the stories behind the headlines and bringing readers an inside look at the lives of the famous. He has been writing for Gossipify for several years and has a degree in Journalism from UC Berkeley.