Gloria Trevi Through tears, she recalled the heartbreaking episode she experienced when her daughter, Ana Dalay, died a month after her birth in 1999.
In an interview with the Spanish program "Traveling with Chester", the singer spoke about the loss of her daughter as a result of her relationship with Sergio Andrade and stressed that she is not even sure what the causes of her death were.
"Honestly, I think it was cot death. But that I was able to see it with doctors, that they were able to tell me, no," the interpreter of "With closed eyes" told the presenter Risto Mejide.
"When I talked to the person that the guy (Sergio Andrade) asked him to take my daughter. He said, 'I took her to the hospital, they made her death certificate.' He told me that she died of death. cradle, that he had her bury me in a Christian place, that he was going to get me," added Trevi, 54.
He said that after the nightmare he experienced, he contacted the young woman who at the time told him what would happen to the baby, however the truth was harsher, because she had lied to him at the request of the former music producer. .
"I have spoken to this person and all he told me was something he asked him to tell me. But it was another person who was terrified," the singer added.
Ana Dalay died in Brazil when Gloria Trevi and Sergio Andrade were fugitives from justice in the late 90s and the singer hardly remembers how she lived through this painful stage in her life.
"The moment I saw my daughter and understood… because you as a mother when you have your son, it's something… my speech was strange, shocked. I didn't understand it even when they took my daughter." he added.
Gloria Trevi was jailed two months after her daughter's death
The singer decided to open up about that painful chapter of her life two decades later, however, she revealed that she still "finds it hard to go back to it". In the recent interview, he said how he was dealing with prison without having processed what happened to the little girl.
"I had lost my daughter two months before, so when your limbs are amputated you don't feel a pimple, I didn't feel it, I didn't care," said the artist. "I was in the picture smiling, in the picture when they signed me, because I was thinking of my parents, I didn't want them to see me scared," she recalls of her first day in prison.
Gloria Trevi asserts that nearly 25 years after the case she was involved in, her reputation has been tarnished for life. In addition, he recalled the fear he felt when he was in the legal process for which he was acquitted and declared a victim.
"First imagine being accused of being a child predator, because in Brazil that was the news, guys. And there were thousands of mothers there, thank God they kept me apart or I would have been lynched that day."
Source: univision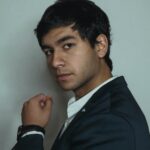 Jason Root is a writer at Gossipify, known for his in-depth coverage of famous people in entertainment, sports, and politics. He has a passion for uncovering the stories behind the headlines and bringing readers an inside look at the lives of the famous. He has been writing for Gossipify for several years and has a degree in Journalism from UC Berkeley.