Local brand TRENDYMAMAS got a new name — trese me. Sensual images, juicy shades, daring prints and carefully crafted silhouettes, characteristic of the brand, are the result of the collaboration of three women who are close to each other: mother (the founder of the brand Stella Kaminskaya) and her two daughters. It is they who know exactly what kind of overlock to sew the internal seams of capricious fabrics, how to apply a print and make a wrinkled, reminiscent of pleating out of smooth satin.
The TRESE ME spring-summer collection includes office sets, basic outfits, as well as cocktail and evening dresses for a special occasion. All items of the brand are made of natural premium materials, decorated with exclusive prints that are applied to fabrics immediately before cutting.
Recall that the brand creates two seasonal collections a year. Previously, the brand specialized in elegant doll dresses, but later expanded the range to a wider audience.
We have always liked to create elegant dresses, but at some point we realized that we want and can dress our clients not only "on the way out", but also to the office and to a meeting with friends. Our style turned out to be close to a wider audience, but invariably these are girls and women who want and are not afraid to be bright and attract attention. Our collections have become more daring, daring, trendy. New brand name, corporate identity, greater publicity — this is not an easy, but very important decision and incredibly interesting creative work, – says Stella Kaminskaya. – We really liked the idea of ​​conveying in the title that this is a family business created by three women close to each other. This is how the word TRESE (tres — three, triple from Spanish). We have added the word ME to indicate that this clothing and this brand — "about me, for me, close to me in spirit and style."
Source: Hellomagazine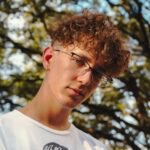 Benjamin Smith is a fashion journalist and author at Gossipify, known for his coverage of the latest fashion trends and industry insights. He writes about clothing, shoes, accessories, and runway shows, providing in-depth analysis and unique perspectives. He's respected for his ability to spot emerging designers and trends, and for providing practical fashion advice to readers.