Trendy chains and holographic sandals are not just a matter of one summer. The timeless Janna Fairy Soft Chains and Rainbow Forever capsule collection is another summer must-have.
A chain must not be missing
Jewelry motifs have settled in our wardrobes for good. The love for chains started with the designs of Bottega Veneta and soon other brands such as Michael Kors or Dolce & Gabbana followed. This microtrend very quickly moved into the center of attention of the fashion world. In past seasons, we mainly saw XXL chains on footwear and accessories. Now this element has changed its face and you can also find it in CCC stores. The Jenny Fairy brand focused on understated but effective chains. The latest Soft Chains capsule consists of three shoe styles and a shoulder bag. Lovers of heels and shoes without them will come to their senses. And what can you choose from? Sandals on a medium heel with a strap around the ankle, slippers in bright green or soft purple. You can get comfortable sandals without a heel in a universal black or beige color that will go well with any outfit.

Source: Courtesy of CCC

Source: Courtesy of CCC
A shoe instead of a piece of jewelry
Chain elements will perfectly complement your styling and you won't even need classic jewelry. Gold accents are perfect for sunny summer days. This mood is captured by Agata Serge in the new Soft Chains campaign. Great details on shoes and handbags, the sun and the beach announce the arrival of summer in full force. Jenny Fairy's most fashionable shoes and handbags shine in the sun with all the colors of the rainbow. The Jenny Fairy brand, which is liked by both Czech and foreign influencers, is always following new fashion trends and selects the most interesting designs from catwalks and streets. This summer brings an energetic color mix that will liven up any summer outfit.

Source: Courtesy of CCC

Source: Courtesy of CCC
Rainbow campaign
The Rainbow Forever campaign combines all the colors of the rainbow and thus creates an attractive summer offer. Jenny Fairy's fashionable cocktail of colors includes shoes and handbags of this season's most striking trends. The collection is a combination of two handbag models in different colors: a small briefcase version with a short handle and a shoulder version that can hold all your summer essentials. The collection is completed by comfortable high-heeled slippers in four color versions. All elements of the collection are 100% attention-grabbing and will bring a dose of fashion refreshment. Especially this colored fashion trend will be appreciated by women who like to combine minimalist clothes, such as black overalls or dresses with colorful accessories, which are suitable for everyday wear and for an evening at the bar.

Source: Courtesy of CCC

Source: Courtesy of CCC

Source: Moda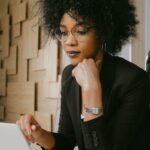 Camila Luna is a writer at Gossipify, where she covers the latest movies and television series. With a passion for all things entertainment, Camila brings her unique perspective to her writing and offers readers an inside look at the industry. Camila is a graduate from the University of California, Los Angeles (UCLA) with a degree in English and is also a avid movie watcher.