This competition is only open to cosmetic products that meet strict criteria. The winners were selected by a jury of 6 beauty experts based on two factors: First, the judges tested the products themselves for several months. The second criterion was how the individual products are "green and clean", i.e. whether the ingredients used are really natural, ecological and sustainable.
ARGAN & OPUNCIE night cream won medals in two categories. It received third place in the Best Cruelty Free Beauty Product category, which recognizes products that are not only not tested on animals, but none of their ingredients are tested in this way either. In addition, the individual components must not be of animal origin. The jury awarded him a gold medal in the Best Vegan Anti-aging Product category. It is therefore the best vegan cosmetic product designed to fight skin aging.
The importance of the Global Green Beauty Awards is also enhanced by the fact that they do not only focus on the innovations of a given year, but also recognize products that have been on sale for several years. "After last year's gold medal for our peeling and silver medal for the nourishing cream, these awards once again confirm that we succeed in fulfilling our main goals and principles, i.e. providing highly effective and gentle care in harmony with nature," says František Vorel, founder of the Ego brand Harmony.
Thanks to repeated podium positions, Czech natural cosmetics has been included among brands such as Avon, Shiseido, Mary Kay and Natura Siberica, which have won this competition in the past. This year's winners include the Swiss Weleda, which has been on the market for more than 100 years, and the German Lavera.
"We knew that our preparations are of high quality, behind each of them there is almost two years of development. We really tune every product as much as possible. At the beginning, however, we didn't know if we could compete with the big established brands. Let alone defeat them. It is a great honor for us and at the same time a great commitment for the future that we can defeat them," adds František Vorel.

Source: Moda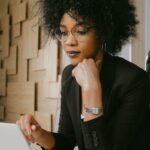 Camila Luna is a writer at Gossipify, where she covers the latest movies and television series. With a passion for all things entertainment, Camila brings her unique perspective to her writing and offers readers an inside look at the industry. Camila is a graduate from the University of California, Los Angeles (UCLA) with a degree in English and is also a avid movie watcher.