source: canva.com
Recurring trends? It won't be any different this year either, so if you had years ago you had the idea that it was always worth buying a pearl necklace or that the beret looked great not only in French women, you will shine this spring.
Traditional jewelry, such as pearls or round earrings, takes on a new fresh and original look. They can elevate your existing wardrobe, as well as the previously very popular wide belt, hair scarf or beret with a net.
Pearl jewelry
Eternal pearls. If you like experimenting, try choosing classic earrings, a bracelet or a necklace pearl hair clip or decorate your ankle.
source: pexels.com
Berets with net
A popular accessory that definitely suits not only French women. But this year, reach for a bigger show. Escape to Paris, at least in thought, without leaving the city and get in your closet beret with net. Your outfit will suddenly gain an elegant spirit. Let it stand out and stay grounded with other accessories.
source: vogue.com
Purple handbag
This year's color. This season, it's a lot about bright colors and there's no better way to enjoy them than to buy a purple handbag, for example.. Stay true to the color wheel and combine it with similar tones such as blue or pink. You can also use something at the opposite end of the color spectrum, such as yellow, green, or orange. If the handbag is your colored top, combine it with a gray, black or white – monochrome outfit.
source: @ leoniehanne_, bimbaylola.com
Wide strap
A wide strap is a fantastic way to create an hourglass silhouette or break a monochrome outfit. This trend can be worn in many ways, but our most popular combination is definitely a long blazer, cardigan, sweater or long flowing dress. Again, a timeless piece that you quite possibly have in your wardrobe for some time.
source: marieclaire.com
Golden circles
There are several basic supplements that every woman should possess. Yes, golden circles they are one of them. Easy to combine and most importantly a timeless piece that you will never step aside. This season it's about raising classic round earrings. Distinctive design, ornaments, twists. This accessory is so versatile that you can wear it to literally anything – from pajamas to prom dresses, it will fit everything you have.
source: thetrendspotter.net

Source: Moda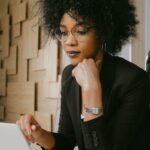 Camila Luna is a writer at Gossipify, where she covers the latest movies and television series. With a passion for all things entertainment, Camila brings her unique perspective to her writing and offers readers an inside look at the industry. Camila is a graduate from the University of California, Los Angeles (UCLA) with a degree in English and is also a avid movie watcher.