photo: courtesy of Nobilis Tilia
Inhalation of essential oils harmonizes our organs on a mental level
They can affect our minds to the point that they affect emotions and release tension, even in children. The natural aromatherapy brand Nobilis Tilia offers a comprehensive portfolio of cosmetic products for the whole family for both external and internal use. It only depends on you what scent you choose and for what effects.
Aromatherapeutic effects were used in medicine until the 19th century, then the tendency to manufacture and use chemical drugs followed and aromatherapy declined, but is currently celebrating a major comeback. Unlike conventional medicines, properly used essential oils are gentle and keep our sensitive immune system in balance. Nobilis Tilia keeps up with new knowledge and world trends, all with respect for man and nature at the same time.
blend of essential oils Tantra, Nobilis Tilia 279 CZK, blend of essential oils Meditation, Nobilis Tilia 259 CZK
Do you know how many tons of a given plant are needed for one liter of herbal oil?
The essential oil is obtained from the secretory cells of siliceous plants. Most of these oils are found in plants in leaves, fruits or roots. One liter of lemon balm essential oil is obtained on average from 7 tons of lemon balm, which is usually sold in 10 ml increments. Proven suppliers are essential for Nobilis Tilia.
"We are looking for the highest quality raw materials all over the world and we demand that the collection of plants take place as respectfully as possible to nature and people. We also carefully control the method of transport and storage. Our values ​​allow us to flourish, " says graduate aromatherapist and co-owner of Nobilis Tilia Adéla Zrubecká. "In Vlčí Hora we are looking for and finding ways to live in harmony with nature. In addition, each product has our enthusiasm, joy and positive energy. They are hidden and important ingredients "adds Adéla.
Editor's tip: Try the citrus-linden scent created mainly from essential oils for your open hearts. It will delight all girls, women, mothers and grandmothers who love the scent of a flowering meadow and want to have it always at hand.
Natural perfume water Heart 30 ml Nobilis Tilia 594 CZK
What about a drop in the sea?
And what is so special about such a drop of oil that we are willing to consume so much energy to get it? Essential oils contain a large amount of antioxidants and other active substances that have a beneficial effect on our body. Their aromatherapeutic use is wide and each essential oil has different effects. They are used to stimulate or calm the nervous system, can help fight infections, promote healing and improve digestion. Regular use of essential oils gradually reduces the susceptibility to common diseases and strengthens the natural immunity, relieves stress and calms the body and mind at bedtime. In addition, selected oils also relieve chronic skin problems. Upon contact with the air, they evaporate and thus purify the surrounding environment and eliminate germs in it. Most of them have strong antiseptic, antibacterial and antifungal effects.
Editor's tip: Try the combination of soft oil spray Yoga Balance, which adds a feeling of harmony, stability and opens the inner self. A mixture of Yoga Balance essential oils will also help to relax and find inner balance and energy during yoga practice.
Yoga balance body spray 50ml 399 CZK, Mixture of essential oils Yoga balance 10 ml 349 CZK
The manufacturer of the highest quality aromatherapy products, Nobilis Tilia, recently opened a stone shop in the heart of Prague. You will find a special place with a pleasant atmosphere in the Platýz Shopping Arcade.
In conclusion, we have for you one more tip, and that is a set of four inhalation sticks against nausea, against fatigue, against stress and against rhinitis helps to better manage any negative situation, from mental tension through nausea and minor colds to the release of fatigue. He will prove the service to all travelers who want to have a natural first aid kit at hand.
Aromatherapy for travel Nobilis Tilia 454 CZK

Source: Moda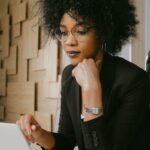 Camila Luna is a writer at Gossipify, where she covers the latest movies and television series. With a passion for all things entertainment, Camila brings her unique perspective to her writing and offers readers an inside look at the industry. Camila is a graduate from the University of California, Los Angeles (UCLA) with a degree in English and is also a avid movie watcher.