And who says it's necessary to go to a salon when you can invite your hairdresser right to your home? But what's even better? You can move it directly into your bathroom! With the ROWENTA novelties, you can take care of the health of your hair, and at the same time you will have the perfect styling for every weekday.
Volume without regrets!
With a new curling iron Rowenta Brush Activ' Ultimate Care (CF9720) you can comfortably create a voluminous blow-out at home or a sleek and bright styling with rounded ends that lasts all day. Care Styling rotary head, wide
50 mm with natural bristles, ensures full volume of hair or beautiful waves always with shiny results thanks to the ceramic surface and ionization. At the same time, the Careful Heat technology, which keeps the temperature of the air stream below 80 °C, will keep your hair protected, it will not be so dried out, nor broken from everyday styling. The flexible, patented Flip feature allows you to adjust the angle of the rotating head to make styling your hair as easy as possible and give you freedom of movement for easy access everywhere. Before styling wet hair, first pre-dry with the Care-Blow head, then change to the Care Styling head for hair conditioning.
Curl your hair, gently!
Rowenta curling iron Ultimate Experience Air Care (CF4310) is a new generation hair conditioner that takes care of the dazzling look of your hair without damaging it. The Rowenta brand comes with its own patented Fresh Flow technology, which uses a mild cool air flow as a protection against excessive heat and guarantees perfect results, while maintaining the health of the hair! You can do easy and at the same time exclusive waves in three seconds. It is the "L" shape of the curling iron that allows for a more intuitive treatment of the hair at the back of the head – every curled strand will be successful. The barrel of the curling iron has a quartz ceramic finish and together with the ionizer technology they eliminate static electricity for smooth and shiny results!
Hairstyling miracle in a moment!
With the Rowenta Inimitable Ultimate Experience hair straightener (SF8230) you will feel unique every day, as well as when you leave your favorite salon satisfied. Perfectly ironed hair with volume can be achieved with the comb on the iron – the comb precisely guides the hair from roots to ends through 3D ironing plates with a mineral surface. Two 3D floating plates guarantee optimal contact with the hair along its entire length. When ironing, 100% keratin is preserved in the hair, the hair becomes shiny and smooth.

Source: Moda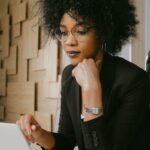 Camila Luna is a writer at Gossipify, where she covers the latest movies and television series. With a passion for all things entertainment, Camila brings her unique perspective to her writing and offers readers an inside look at the industry. Camila is a graduate from the University of California, Los Angeles (UCLA) with a degree in English and is also a avid movie watcher.