______________________________
Evgenia Linovich, Diana Gianelli, Irina Chaikovskaya, Alina Kovaleva, Galina Rzhaksenskaya, Olesya Boslovyak-Kozhina, Maria Lobanova, Ekaterina Yesakova and others attended the LEFFERS brand show.
For more than 20 years, Leffers has been collecting unique pieces of clothing, jewelry and accessories, including items from Chanel, YSL, Dior and other brands. She has about a dozen curatorial and exhibition projects behind her, which helped to create a fairly mature and complete collection.
The main colors of the collection are fuchsia, purple, bright blue, green and black. The dynamics of the images are given by geometric shapes and decoration. The collection includes both velvet leggings and corsets, flowing silk dresses, short puffy and quilted jackets, as well as luxurious fringed jackets and classic suits with interesting details. The LEFFERS collection is presented in two directions: the main line, which is sewn in the atelier, and limited models "LEFFERS Limited Edition" – handmade products, made in a single copy.
Source: Hellomagazine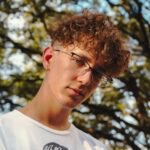 Benjamin Smith is a fashion journalist and author at Gossipify, known for his coverage of the latest fashion trends and industry insights. He writes about clothing, shoes, accessories, and runway shows, providing in-depth analysis and unique perspectives. He's respected for his ability to spot emerging designers and trends, and for providing practical fashion advice to readers.