______________________________
The main mission of the brand is to reveal the uniqueness and purpose of each person. "It seems to me that the trend "to be the best version of yourself" has been exhausted. Now everyone is looking for their strengths. Now everyone is looking for themselves. I mean, now to be yourself is to accept your own strengths and weaknesses, "comments the creator and designer of the brand Yulia Khamitova.
The first drop of the U IT`SU brand included a series of premium quality hoodies that will not only keep you warm this winter, but will also tell everyone around you about you. The brand team has developed several universal models with personal customization. Everyone will have their name written on the sweatshirt, because the name of each of us is our uniqueness and our personal brand. The drop's color palette includes basic hues such as black, gray and beige, making it easy to fit into your basic wardrobe. On the site you can choose a color and order personal branding.
"I have "I am Yulia Khamitova" written on my sweatshirt, and this is much more important than what kind of profession I am doing at the moment. This is how I want to be remembered by the world, "comments Yulia Khamitova, actress and creator of the U IT`S U brand.
Source: Hellomagazine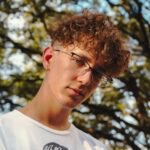 Benjamin Smith is a fashion journalist and author at Gossipify, known for his coverage of the latest fashion trends and industry insights. He writes about clothing, shoes, accessories, and runway shows, providing in-depth analysis and unique perspectives. He's respected for his ability to spot emerging designers and trends, and for providing practical fashion advice to readers.