______________________________
Kim Kardashian — a real marketing genius who knows exactly how to sell a product for sure. So, the heroes of the new advertising campaign of the lingerie brand Skims, timed to coincide with Valentine's Day, were the stars of the sensational "White Lotus" Simone Tabasco and Beatrice Granno, who played Lucia and Mia, respectively.
I watched "White Lotus" and I needed these girls!" Kim said about the new campaign.
Simone and Beatrice are connected not only by the series that received the Golden Globe, but also by a strong friendship. — they've been talking off set for over 10 years.
I had a lot of fun filming this ad campaign," said Beatrice. – To be able to work side by side with my friend Simone and participate in our first global fashion campaign together — this is something very special.
I love everything Skims stands for! Being the face of a global fashion campaign with Beatrice is incredible," added Simone.
Recall that recently the founder of Skims Kim Kardashian gave a lecture to Harvard students and shared her business secrets with aspiring entrepreneurs.
Source: Hellomagazine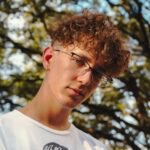 Benjamin Smith is a fashion journalist and author at Gossipify, known for his coverage of the latest fashion trends and industry insights. He writes about clothing, shoes, accessories, and runway shows, providing in-depth analysis and unique perspectives. He's respected for his ability to spot emerging designers and trends, and for providing practical fashion advice to readers.