The expert explains the consequences and the care that parents should take to protect their children from offenses on the Internet
With children and teenagers much more immersed in the Internet, parents need to be aware of their children's exposure to cyber crimes, such as cyberbullying. The term defines the practices of violence that occur in this environment, especially among young people. According to research conducted by the Ipsos Institute, the Brazil is the second country with the highest number of cases cyberbullying in the world. In these parts, more than half of the assaults take place in schools.
Psychotherapist Patricia Capuani explains that anonymity and group behavior often cause users not to think before writing. Not even on the effect that aggression can have on the other. "In the case of teenagers, who are still establishing their identity, a message about the Tick ​​tock It can destroy self-esteem. Imagine, then, a viral event initiated by colleagues themselves, who should be a support base for this young man?" she asks.
therefore, the cyberbullying could be considered a risk factor for mental disorders and even suicide among young people, as it leads to emotions such as shame, insufficiency and disappointment in love. "Prejudice at home also gets in the way, because it makes young people withdraw and become even more insecure about sharing their pain," she adds.
According to the Ministry of Health, Suicide is the second leading cause of death among 15-29 year olds. Most of these cases are related to some emotional illness. Therefore, seeking medical attention for the victim is a key part of the fight cyberbullying.
How to help victims of cyberbullying?
to fight the cyberbullyingemphasizes the expert Parents should teach their children to manage their emotions from an early age.. "Family is also important [nesse processo]because validation of each other's feelings starts at home and extends to school, and vice versa," she points out.
In addition to supporting and welcoming their children, parents too we need to understand the weight that technology has in the lives of young people, and never downplay that amount to actually connect with them. "Nobody likes to always be criticized, always be wrong. There are ways of speaking that don't make people feel smaller or less important, and this affects their appreciation for their own lives," says Capuani.
At the same time, students need new social behavior to better cope with technology. This is also important to call for more control of virtual attacks from social media. "Digital citizenship, cause and consequence, must permeate the teaching of today's children to avoid the silent suffering that increasingly comes through cyberbullying", he concludes.
Source: Terra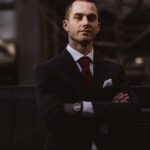 Ben Stock is a lifestyle journalist and author at Gossipify. He writes about topics such as health, wellness, travel, food and home decor. He provides practical advice and inspiration to improve well-being, keeps readers up to date with latest lifestyle news and trends, known for his engaging writing style, in-depth analysis and unique perspectives.