Choose the best in 35 categories related to the world of tourism, including destinations and companies
The biggest prize of Brazilian tourism is back! THE BEST OF TRAVEL AND TOURISM 2023/2024 reaches its 19th edition and is full of novelties. After a two-year hiatus due to the pandemic, the award returns with everything and brings new categories. The best in the industry continue to be chosen by those who know the most about the subject: you. And we know that in recent years the market has matured, it has become more demanding and travelers are more aware in their choice of destination and services.
Participating is quick and easy. Just click on this link, fill out a questionnaire and choose who deserves the podium in each of the 35 categories. Most of them you already know: Best City, Beach Destination, Winter Destination, Ecotourism Destination, Theme Park in Brazil and Abroad, Best Airline, Ski Resort, Cruise Ship, Best Hotel and so on.
Others are new: Best Airport, Caribbean Beach Destination, Bank Loyalty Program, Domestic and International Miles Program, Travel Insurance, Toll Tag, Gourmet Destination, Airport VIP Lounge and others.
Click, participate and spread the word to those you know. Let's elect together the best in tourism! Vote now!
Source: Terra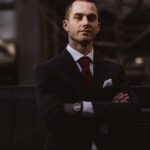 Ben Stock is a lifestyle journalist and author at Gossipify. He writes about topics such as health, wellness, travel, food and home decor. He provides practical advice and inspiration to improve well-being, keeps readers up to date with latest lifestyle news and trends, known for his engaging writing style, in-depth analysis and unique perspectives.