At Lollapalooza, the singer repeated the bans of Rock in Rio and prevented the live broadcast of the show
Lollapalooza kicks off this Friday the 24th and will bring big names in international music such as Billie Eilish, Lil Nas X and Rosalia to São Paulo. Despite 'paloozers' expectations for a busy weekend at the Interlagos Circuit, the festival suffered with the cancellation of shows by Omar Apollo, Blink-182, Willow, Dominic Fike and 100 Gecs.
In addition to the retreats, the festival lineup still has a controversial name known for "celebrity crises" backstage at shows. In 2019, Drake blocked the broadcast of his Rock in Rio show and banned photographers from working on his set.
On Twitter, the singer told fans that the reason Multishow didn't broadcast his performance was because of the rain. But the director of several Globo entertainment programs Boninho responded to the singer.
"That's not true! You screwed up for utter disrespect to the Brazilian public. Long before the rain, you hadn't released the show. You sent your light designer away, it caused a general tantrum. It just didn't you wanted to release it. A pity for your Brazilian fans," wrote the famous 'Big Boss' on Twitter.
Ban on Lollapalooza
Apparently, complaints from fans didn't stop the singer from banning the live broadcast of his show at Lollapalooza Argentina. The Brazilians who hoped to be able to enjoy Drake's performance at home are now almost certain that the rapper will take the same measure on Sunday the 26th, when he is in the national team.
To look back on the star moments of Drake and other artists at festivals, watch the video above.
Source: Terra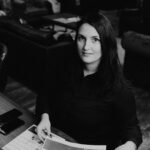 I am Amanda Gans, a motivated and ambitious professional in the news writing industry. With over five years of experience in this field, I have developed an eye for detail and an ability to craft stories that captivate readers. I currently write for Gossipify, where I specialize in beauty & celebrities news. My passion lies with exploring the world of beauty through writing, interviewing experts and developing articles that are both informative and entertaining.