This delicacy, so popular in many places, has African origins, did you know that? Traditionally, it is steamed in a couscous bowl and accompanied by a broth filled with vegetables. Here in Brazil it is made with cassava flour or starch, rice or cassava flour, and every region of the country increases in some sense. The truth is that couscous is good in all its forms and today the Guia da Cozinha will present another way to enjoy this delicacy.
This recipe is very similar to how couscous is made in the Southeast, except that meatless version. So how about doing it for the family? In addition to being delicious, this vegetarian couscous will appeal to everyone and is a great choice for those who don't eat meat or want to try something different. Watch!
Vegetarian couscous
Time: 30 minutes
Performance: 6 portions
Difficulty: easy
Ingredients:
1 liter of water
1/2 cup (tea) of oil
1 cup onion (chopped)
1 chopped chilli
2 cups chopped skinless, seedless tomatoes
1 diced courgette
1 diced carrot
2 tablespoons of tomato paste
1 sliced ​​tomato
6 sliced ​​boiled eggs
1 cup of chopped green olives
1 can of drained peas
1 seedless green pepper, chopped
salt to taste
4 cups of yellow cornmeal
Method of preparation:
In a saucepan, boil the water with the vegetable broth and set aside.
In another large skillet, heat the oil and sauté the onion and bell pepper.
Add the tomato, courgettes, carrot, tomato paste, brown for 3 minutes and add the water with the vegetable stock.
Let it boil for 10 minutes.
In a mold with a hole in the center, make decorations by arranging tomato slices, hard-boiled egg, olives and peas on the sides and bottom.
With what remains of the decoration, chop it and put it in the pan together with the pepper.
Boil for another 2 minutes.
Taste, adjust salt if necessary and switch off.
Gradually add the flour and stir vigorously with a wooden spoon until it detaches from the bottom of the pan.
Arrange this pastry in the decorated pan and cover with a damp tea towel.
Gently squeeze and wait for it to cool down to unmold.
Serve immediately.
Source: Terra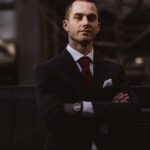 Ben Stock is a lifestyle journalist and author at Gossipify. He writes about topics such as health, wellness, travel, food and home decor. He provides practical advice and inspiration to improve well-being, keeps readers up to date with latest lifestyle news and trends, known for his engaging writing style, in-depth analysis and unique perspectives.