Camila Queiroz wrapped up Thursday's SPFW shows with an organic look with real leaves planted on the sleeves. The audacity was proposed by the stylist Tom Martins, of the brand that bears her surname.
The technique has already been paraded in Paris by the Loewe brand, it is created in collaboration with the Spanish bio designer Paola Ulargui.
He develops pieces in which natural plants grow on the fabric, based on what he discovered in his research project on growing on the textile surface. It is the first time that the technique has been presented in Brazil. In all, there were four looks with plants.
The stylist created 12 looks from the call Blooming collection, even with real plants, in collaboration with a fabric softener, made of low environmental impact fabrics. Hence also the maxi floral, colorful and vibrant prints.
In another part of the show, the designer brought inspirations from the so-called New Wave, of the 80s and also paid tribute to the designer Vivienne Westwood, who passed away in December 2022, in a mix of punk and rock.
The wide cuts and the pieces with offset and overlapping shoulders have arrived super colorful, with psychedelic and check designs, which have always been part of the repertoire of the brand founded in 2016. Prints with the face of Vivienne in the various stages of life have mixed with other elements that refer to the designer and mix with a thousand trinkets, both in the clothes and in the bracelets and earrings.
Source: Terra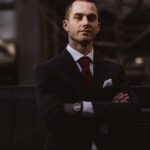 Ben Stock is a lifestyle journalist and author at Gossipify. He writes about topics such as health, wellness, travel, food and home decor. He provides practical advice and inspiration to improve well-being, keeps readers up to date with latest lifestyle news and trends, known for his engaging writing style, in-depth analysis and unique perspectives.