A São Paulo businessman owns more than 8,500 pairs of shoes, enough to not repeat any style for 24 years
html[data-range="xlarge"] figure image img.img-2c7a06aa5c25d74512239b24693173casdu180q9 { width: 774px; height: 436px; }HTML[data-range="large"] figure image img.img-2c7a06aa5c25d74512239b24693173casdu180q9 { width: 548px; height: 309px; }HTML[data-range="small"] figure image img.img-2c7a06aa5c25d74512239b24693173casdu180q9, html[data-range="medium"] figure image img.img-2c7a06aa5c25d74512239b24693173casdu180q9 { width: 564px; height: 318px; }HTML[data-range="small"] .article__image-embed, html[data-range="medium"] .article__image-embed {width: 564px; margin: 0 automatic 30px; }
Have you ever imagined having thousands of pairs of sneakers from brands such as Adidas, Vans, Nike, Puma, Gucci, Converse and Louis Vuitton at your disposal? This is the life of JVMC Participações CEO Rodrigo Clemente, who has a sneaker collection worth R$60 million.
The shoes are found inside a large closet in the Santa Cecília neighborhood of São Paulo. He doesn't define himself as a "sneakerhead", but rather a shoe collector.
"Sneakerheads are often limited to fans of a few specific sneakers, such as the pieces developed by Kanye West for Adidas. But these people probably don't know, for example, the path of Pharrell Williams, who didn't just start in fashion, until he replaced Virgil Abloh at Louis Vuitton. There is a lot of story to tell and this market is magnificent," the entrepreneur said in an interview with Exame Magazine.
Rodrigo owns more than 8,700 pairs of sneakers and, by the end of the year, he intends to reach 9,000. He says that the desire to create a collection came to him in 2017, when he went to donate a pair of Nike's Dream Team models, and discovered that the piece cost more than 10 thousand dollars. Since then, Clemente's collection has grown by 14,900%.
In the interview, the businessman revealed that the purchase of the sneakers is carried out by a team of three people in Brazil and that friends also help him complete the collection. On average, he buys 250 pairs a month for the collection.
Clemente revealed that, at the moment, the brand he uses the most is New Balance and that, in the past, during his adolescence, he even borrowed sneakers from friends to play basketball.
His collection is located in the same building as his office and, every day, the businessman visits the collection to choose the shoes of the day.
"I have sneakers to wear. My history is full of success and passion for sneakers. Anything you have too much of comes from some frustration back then. And today I turned my hobby into a business. I want that people can come to the museum and adore sneakers", adds Rodrigo who wants to transform the place into a 'sneaker sanctuary'".
This is not and will not be the entrepreneur's first investment to promote his collection. This year he held the SneakerX Festival, an event where he sold and auctioned limited edition sneakers. According to Exame, the meeting raised more than R$500,000.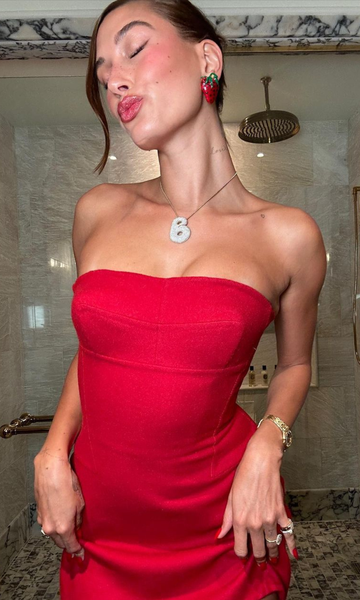 Strapless 'sweater' dress: 90s fashion is back!
Source: Terra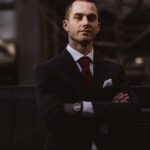 Ben Stock is a lifestyle journalist and author at Gossipify. He writes about topics such as health, wellness, travel, food and home decor. He provides practical advice and inspiration to improve well-being, keeps readers up to date with latest lifestyle news and trends, known for his engaging writing style, in-depth analysis and unique perspectives.