We are getting ready to decorate the house for the most important holiday of the year.

A little more than a month remains before the New Year, and soon we will all plunge headlong into the pleasant tasks associated with it. One of them is to decorate the house with holiday attributes.
Not only the Christmas tree and bright garlands, but also colorful compositions with artificial snow will help you soak up the New Year's atmosphere.
You can buy the latter in a store, but why spend extra money if you can easily prepare it at home. We give step-by-step instructions for making fluffy snow!
How to make artificial snow:
prepare baking soda and shaving cream;
pour baking soda on the table and pour a thick layer of shaving foam on top;
mix the soda and foam with your hands as if you were preparing minced meat;
Artificial snow is ready – scatter it generously in a New Year's composition or make the cutest snowballs from it!
Source: The Voice Mag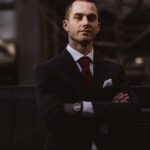 Ben Stock is a lifestyle journalist and author at Gossipify. He writes about topics such as health, wellness, travel, food and home decor. He provides practical advice and inspiration to improve well-being, keeps readers up to date with latest lifestyle news and trends, known for his engaging writing style, in-depth analysis and unique perspectives.