Christmas is already near! And just like all typical foods of this time, panettone is something that cannot be missed🇧🇷 But how about innovating this year and betting on artisanal production? Right. One of the advantages of making a homemade panettone is knowing it what gives flavor and aroma the dough are natural ingredients, thus leaving the recipe lighter and healthier. Oh, and with a taste that everyone will love!
In addition to being indispensable for Christmas lunch (and breakfast in December), panettone can also be an excellent recipe gift that special person🇧🇷 So, how about learning how to make a delicious homemade panettone and surprise everyone with this recipe and unique flavor? It's easy and ideal for celebrating family moments with lots of taste! Check out the full recipe below.
Traditional artisan panettone
Time: 1h45 (+1h45 rest)
Performance: 2 units
Difficulty: easy
Ingredients:
1 cup of milk (tea)
1/2 cup (tea) sugar
2 bags of organic yeast
5 cups wheat flour (sifted)
5 tablespoons of butter
1/2 cup honey (tea)
2 eggs
2 yolks
1 tablespoon of panettone essence
1 teaspoon of salt
200 g of candied fruit
200 g of seedless black raisins
1 egg yolk for brushing
100 g of flaked almonds for dusting
Method of preparation:
In a saucepan, mix the milk with the sugar and cook over low heat for 10 minutes or until it boils.
Transfer to a bowl, let cool, add the yeast and mix until dissolved.
Add 1 cup (tea) wheat flour, stirring until smooth
Cover the bowl with cling film and let it rest for 15 minutes in a warm place.
Meanwhile, in a pan, put the butter, honey and cook over medium heat for 3 minutes or until boiling. Remove and wait for it to cool
Add the eggs, egg yolks, panettone essence and salt, mixing. Reserve
Sift the flour into a bowl and add it, little by little, to the leavened dough, alternating it with the egg cream.
Transfer to a surface and knead until a smooth dough is obtained.
Place the dough in a bowl, cover and let rise for 1 hour or until doubled in volume.
Coarsely open the dough with your hands and spread the candied fruit and raisins on it
Roll up like a rocambole and divide into two parts.
Distribute in two panettone paper molds with a capacity of 500g each and let rise for another 30 minutes
Brush with the egg yolk, sprinkle with the almonds and bake in a medium oven (180°C), preheated, for 45 minutes or until the panettones are golden brown.
Remove from the oven, wait for it to cool down and serve.
🇧🇷The best content in your email for free. Choose your favorite Terra newsletter. Click here!
Source: Terra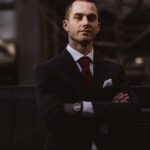 Ben Stock is a lifestyle journalist and author at Gossipify. He writes about topics such as health, wellness, travel, food and home decor. He provides practical advice and inspiration to improve well-being, keeps readers up to date with latest lifestyle news and trends, known for his engaging writing style, in-depth analysis and unique perspectives.