Spending the shift in silent environments can help to renew one's energies and to look at oneself; see where to stay near São Paulo
Resumption of face-to-face activities, celebrations for the World Cup and presidential elections. In fact, 2022 has been quite an eventful year. After all, some people just want to end December away from the hustle and bustle and look for hotels that offer this possibility, especially those that are more peaceful and in contact with nature.
These moments of relaxation can bring many benefits, such as the possibility of interrupting hectic and stressful routines. Rita Martins, a psychoanalyst at the Brazilian Society of Integrative Psychoanalysis (SBPI), explains that these breaks work almost like mental hygiene and are very important for people to return to their routine more invigorated and with renewed energy. In competitive and demanding environments, such as the job market, these moments of relaxation become even more important.
Self-knowledge is another plus for those who decide to take a break from the hustle and bustle. The psychoanalyst attributes this to the time of year itself. "During this time, people become more reflective, reevaluate their goals, set new goals, and take stock of their mistakes and successes," he explains. And quieter environments can help in this process.
"We prefer quieter places"
Contract administrator Ana Paula Rei, 31, believes being in quieter places makes it easier to think through next year's plans. She also has plans for New Years: she will spend time with her husband in São Bento do Sapucaí, in the hinterland of São Paulo. "For some years now, we've preferred quieter places for New Year's," she says. "It's easier to think about the future because we have fewer distractions around."
They have already traveled to crowded places, such as the beaches of large urban centers which tend to be crowded these days. However, priorities have changed. "These are choices we no longer make. Today we choose to rest a little more and, therefore, we prefer quieter places," she says. The trip will be short, but they already have plans in place, which include visiting waterfalls and appreciating the scenery. "It's a journey that's all about tranquility."
According to Marianne Feijó, psychologist and professor at the State University of São Paulo (Unesp), moments of relaxation can also be an opportunity to strengthen ties. «Choosing to be further away from crowded and frenetic places can be an opportunity to invest in a relationship that, in the frenzy of everyday life, you cannot do as you would like», she evaluates. But she makes a caveat: it's important to be aware of leaks.
"It is necessary to be aware if this person who tries to get away from the hustle and bustle is doing it because he is investing in himself or if he is trying to avoid facing some difficulty. Loneliness is different from pausing and self-knowledge, which are positive", reflects .
Retreats: another option for those who want to relax
In addition to hotels and inns, there are those who prefer retreats to escape the hustle and bustle of the end-of-year celebrations. Daniela Coelho is one of them. She's already been through several, including, and she vouches for them to be pretty powerful experiences for relaxation and self-knowledge, especially at the end of the year.
As she explains, it's common for people to become more introspective during this time and have a heightened interest in becoming a better version of themselves over the next year. And year-end retreats can help with that. "It's easier to make better decisions and be a better version of yourself when you set yourself on a path that will get you there. You can do it yourself, but it's going to be harder."
It was precisely for this reason that she decided to participate in her first retreat together with 20 other women. "There came a time when I was so exhausted from the routine that I decided to take a vacation, but I couldn't find a place that matched what I needed at the time," she says. It was then that she came across the possibility of doing a retreat which included a program with meditative practices and vegan meals. "I didn't know this, but I needed a detox and that retreat was perfect for that," she recalls.
Since then she has visited dozens of retreats and vouches that these experiences have allowed her to gain greater knowledge of herself. Hence the Meu Retiro Portal was born, which connects people looking for experiences to rebalance body and mind with places that offer these possibilities. The site has been operational since May 2022 and already has more than 700 professionals offering their services on the platform.
Where to stay near Sao Paulo
Lake Vilas. With more than 3.5 million square meters, Lake Vilas offers good options for those looking for a New Year's Eve in the midst of tranquility: lakes, waterfalls, pools, close contact with nature and a spa with massages and beauty treatments. The hotel is inside support, 120 kilometers from the capital, and the rates for two people range from R$ 3,995 to R$ 8,000 (within the three-night package for the period from December 30 to January 2). www.lakevilas.com.br.
Atibaia Residence Hotel & Resort. This is a good option for family travel. There are more than 15 thousand square meters of green area, with playgrounds, restaurants, a gym, a games room, recreational services and massages. There is also a dedicated space for adventure activities, such as tree climbing and zip lining. The daily rates for two people in this accommodation in Atabaia ranging from R$ 1,400 to R$ 4,900 (within the four-night package for the period from December 29 to January 2). atibaiaresidence.com.br.
Frangipane Hotel. The entire leisure facility overlooks the nature of Brotas, 240 kilometers from São Paulo. The hotel offers a massage service with hot stones and techniques such as reiki, excellent for those who want to relax. The daily rates range from R$ 2,000 to R$ 2,660 for two people (within the three-night package for the period from December 30 to January 2). frangipani.com.br.
Toriba hotel. Located in Campos do Jordão, 170 kilometers from São Paulo, the Hotel Toriba offers an area of ​​2 million square meters surrounded by nature. You can visit the local farm, play sports, enjoy the pools and hike in the native forest. There are two options for the New Year package: 7 nights (December 26 to January 2) for BRL 18,510 per couple or 5 nights (December 28 to January 2) for BRL 15,730 per couple. toriba.com.br.
Hotel Fazenda M1. Located in Águas de Lindóia, 470 kilometers from São Paulo, the Hotel Fazenda M1 offers a fishing lake, nature trails, viewpoints, saunas, massages and even a Zen corner. Rates for two people range from R$ 1,300 to R$ 2,200 (within the five-night package for the period from December 27 to January 2). www.hotelfazenda.com.
Lilac farm. Self-knowledge, nature, animals, well-being and meditation are some of the possibilities that the New Year's retreat at Fazenda Lila offers visitors. The retreat is located in São Bento do Sapucaí, in the hinterland of São Paulo, and the entire stay period costs R$5,100 (December 29 to January 2, for one person in a double suite). farmlila.com.br
Pomegranate🇧🇷 With a special program for New Year's Eve, the Réveillon 2023 retreat takes place on a farm located in Águas de São Pedro, with lakes, rivers, swimming pools and lots of contact with nature. It's a great recommendation for anyone who wants to look inward and regroup for the new year. There are three options for stays for one person between December 30 and January 2: BRL 1,620 camping (tent required), BRL 1,980 (shared room), or BRL 3,960 in a private tent for up to three people. www.romaashram.com.br.
Uniluz. The retreat is located in Nazaré Paulista, less than 70 kilometers from São Paulo. It is perfect for those seeking meditation, self-knowledge and mindfulness. The single room for the period from December 29 to January 1 costs R$ 1,664. nazareuniluz.org.br.
🇧🇷The best content in your email for free. Choose your favorite Terra newsletter. Click here!
Source: Terra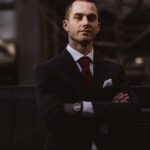 Ben Stock is a lifestyle journalist and author at Gossipify. He writes about topics such as health, wellness, travel, food and home decor. He provides practical advice and inspiration to improve well-being, keeps readers up to date with latest lifestyle news and trends, known for his engaging writing style, in-depth analysis and unique perspectives.