If you can't resist an empanada recipe, you'll love this delicious option: the irresistible stuffed and breaded aubergines! In addition to serving as an accompaniment to meals, it can be a wonderful aperitif on the table Aperitif.
Dry and crunchy on the outside, but with a refined filling that will satisfy even the most demanding palates, you can't go wrong: bet on this recipe! Below, you can check out all the ingredients and their detailed preparation method for you to try today. Watch:
Stuffed and breaded aubergines
Preparation time: 45min (+20min rest)
Performance: 4 portions
Difficulty: average
Ingredients:
2 aubergines sliced ​​1 cm
3 tablespoons of vinegar
200 g of sliced ​​​​fried bacon
200 g of sliced ​​provolone
1 cup cream cheese (cream)
2 cups wheat flour (tea)
2 cups sparkling water (tea)
salt to taste
Fry oil
Sauce:
1 cup cream cheese (cream)
2 tablespoons of olive oil
Juice of 2 lemons
Salt and chopped basil to taste
Method of preparation:
Put the aubergines in a bowl, cover with water, vinegar and soak for 20 minutes.
Then drain and pat dry with a paper towel.
Place a slice of bacon, a slice of cheese and a portion of cream cheese on top of half of the aubergine slices.
Immediately after, close with another slice of aubergine and secure with a toothpick.
In a bowl mix the flour, water and salt.
Pass the aubergines in this mixture and fry them, a little at a time, in boiling oil, until golden brown.
Finally, drain them on absorbent paper and remove the toothpicks.
Mix the ingredients of the sauce and serve together with the aubergines!
Source: Terra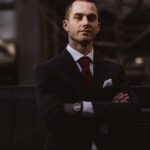 Ben Stock is a lifestyle journalist and author at Gossipify. He writes about topics such as health, wellness, travel, food and home decor. He provides practical advice and inspiration to improve well-being, keeps readers up to date with latest lifestyle news and trends, known for his engaging writing style, in-depth analysis and unique perspectives.