Terra spoke to the dancers of the biggest pagoda bands that perform at Salvador's carnival
With each passing year, the impression is that the Carnival is bigger than before, especially if we consider the rehearsal days, the pre-Carnival lockdowns and the official revelry period. And if for us, simple revelers, it is already difficult to bear so many days of celebration, imagine how it must be for those who experience a real marathon on top of the trios.
The dancers of three of the biggest bands performing at Salvador's carnival sweat their costumes even before the driver turns on the electric trio. And, although there are practices to keep fit and not forget the choreography of each song, not having a defined routine is the key point of this presentation marathon.
Edilene Alves, 33, dancer and choreographer of Léo Santana's ballet; Luciana Costa, 35, dancer and choreographer of the Xandy Harmonia ballet; and Ju Almeida, 25, a dancer from the Parangolé band.
As shows increase over the period, the routine tends to vary from week to week, depending on the bands schedule. But, regardless of the day of the week, the important thing is to guarantee rehearsals, especially since the dancers must master all the artist's choreography.
"I'm on average 3 hours in the ballroom on rehearsal days," says Edilene, who has been working with Léo Santana for 14 years. "Léo has a very large repertoire and most of the songs are choreographed. So, they all have to be sung because, depending on the audience, he plays a song that's not in the repertoire."
And when Carnival arrives, that's when the full repertoire needs to be honed, as the 4-kilometre course on Salvador's circuits is usually done in around 5 hours by electric trios. Luciana Costa states that, by way of comparison, a common show lasts an average of 1h30 to 2 hours.
Muscle exercises
In addition to rehearsals, dancers also practice another type of physical exercise to strengthen their muscles. The choice usually varies between bodybuilding and crossfit. Along with this, hydration and improved nutrition are unanimous on the dancers checklist.
"I exercise, I take care of my diet, I drink a lot of water and, when Carnival approaches, we intensify", says Ju Almeida.
Ju also resorts to energy supplements to weather the fireworks atop the trio. His favorite bets range from the industrialized integrator to another one that is a little more unusual.
"People call me crazy, because I like to take rapadura at the show. I like to eat rapadura because it's glucose, so sometimes, to give you an energy boost, it helps a lot," explains the dancer.
Luciana, choreographer of Xandy Harmonia, is also betting on supplements. While she prioritizes more natural food, she acknowledges that reinforcement is needed.
"I always try to focus on what's most natural with my diet. I try not to go overboard on medications, but I always end up resorting to nutritional supplements, vitamins, to give me more support," she says.
Don't think, go
Normally, Salvador's carnival begins in the afternoon and extends into the early morning. For dancers like Edilene, Luciana and Ju, the marathon begins with the trios and ends in the stages installed in the circuits.
Singer Léo Santana, for example, has concerts scheduled for every day of Carnival and sometimes more than one on the same day. "To bear being at the top of the trio, it takes above all love, because it's not easy," reveals Edilene.
For Ju Almeida it is essential to be psychologically prepared for so many demanding days. In her own words, it's "true madness."
"Half is the mind and the other half is the physical preparation of your body," considers the Parangolé dancer. In short, Ju says it's better not to think too much about it: "Let's just go," he jokes.
And the post-carnival?
After the marathon, the three should allow themselves a kind of mini-vacation, without introductions. But who said they will rest?
"Post-carnival here is normally a holiday. I don't really like it, because I'm a bit frantic," laughs Luciana. What she really likes is taking advantage of the moment to observe the choreographies and evaluate what can be improved.
In this gap of about two weeks, Ju Almeida also says she will dance more, for study and also for fun.
Source: Terra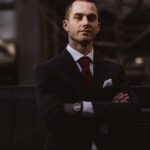 Ben Stock is a lifestyle journalist and author at Gossipify. He writes about topics such as health, wellness, travel, food and home decor. He provides practical advice and inspiration to improve well-being, keeps readers up to date with latest lifestyle news and trends, known for his engaging writing style, in-depth analysis and unique perspectives.