NEWS
Crunchyroll
Hell's Heaven (April 1)
What is it about?
The famous and powerful shinobi Gabimaru is captured and dies in prison. Claiming to no longer have reason to live, he desperately awaits the executioner to finish him off, his superhuman training allowing him to withstand the worst of punishments. That's when he meets a performer like no other…
why are we waiting
After Chainsaw Man and between two episodes of Vinland Saga and Attack on Titan, MAPPA studio is back at the helm of a new anime! Adapted from Yuji Kaku's manga, Heaven of Hell takes us into a world that is both dark and fantastical.
Centered around the concept of immortality, a host of anti-heroes, all doomed and pitted against each other, embark on an adventure in search of a mysterious elixir across a thousand perilous islands.
A quest full of twists and revelations that promises to amaze the audience until the grand finale! But beware: some of its topics are not suitable for the youngest.
Hero of my house (April 2)
What is it about?
Tetsuo Tosu, an ordinary employee, realizes that his daughter Reika is being physically abused by her boyfriend Nobuto Matori. Filled with anger and fear that Reika is in danger, Tetsuo finally kills Nobuto…
why are we waiting
A revenge story set against the backdrop of the Yakuza world, we say yes! All under the direction of Tezuka Productions, the studio behind Astro Boy or Dororo. A safe bet we can't wait to discover!
Mashle (April 7)
What is it about?
Mash Burnedead was born without magical powers, but survived by hiding in a dense forest. The day his secret is revealed, he is offered a deal: to join Easton, the prestigious Academy of Magic, and earn the title of Divine Chosen there. To find his peaceful life, he takes it.
why are we waiting
Directed by A-1 Pictures from the manga published by Kazé / Crunchyroll, Mashle takes us into a world where magic rules with Mash Burnedead! Growing up deep in the forest, a young boy divides his days between bodybuilding sessions and tasting cream puffs.
But one day a policeman discovers his secret: he was born without magical powers, which is punishable by death! In order to survive, he will have to apply to Easton, a prestigious magical academy, and become its best student…
You just have to watch out for the witch: with her sharp muscles and incredible strength, she's going to break all the spells and break the codes of this society! It looks like Harry Potter is full of Japanese anime sauce, we can only be curious to see!
My Dark Friend (April 9)
What is it about?
My Dark Friend, a very beautiful title based on the manga published by Nobi Nobi, is presented by Taiyô Takada. The latter has just arrived at his new school. He discovers that there is a strange girl in his class, Akane Nishmura, whom all the students call the "dark mage".
why are we waiting
They say touch it, you're cursed! In reality, he's just afraid to come out of his shell… but all these rumors surrounding him are far from scaring Takada.
With indomitable sincerity and naivety, the young boy disarms not only the bullies, but also Nishimura himself, with the logic of unstoppable simplicity.
In short, he thinks it's really cool and is going to make friends! A slice of life anime that promises to be as moving as it is hilarious!
Dead Mount Death Play (April 10)
What is it about?
In Death Mount Death Play, based on the manga published by Ki-oon, the fate of the world hangs in the balance when a corps master, a necromancer demon who has amassed immeasurable power, and legendary holy knights clash.
why are we waiting
But, at the last moment, the monster uses a mysterious arcane magic that envelops the hero in a strange light.
In space and time, a boy named Polka Shinoyama wakes up, feeling that he is not himself at all… Who would have expected the confrontation to turn out like this?
This dark fantasy showcases Isekai at its best, especially with its amazing character designs and very dark tone.
The Princess and the Beast (April 19)
What is it about?
The king of beasts and demons regularly accepts female sacrifices to eat to assert his people's dominance over the human race. However, for the 99th sacrifice, the human girl Sarfi brought to him intrigues him.
why are we waiting
Without a doubt, the romance of the season! This new version of Beauty & The Beast is brought to us by Tomofuji Yu, a mangaka of many other works that combine love and fantasy.
The opportunity to find JC Staff studio (Bakuman, Food Wars…) on animation and Kohta Yamamoto on music, composer of recent great animation successes such as Eighty-Six, Kingdom or the last season of Attack on Titan. .
An atypical love story full of kindness, perfect to welcome the beautiful days of spring.
But also:
Noble New World Adventures (April 2)
Skip and Loafer (April 4)
Kamisama, Divine Operation (April 5)
Deception Level Up (April 6)
Yuri is my job! (April 6)
The legendary hero died! (April 6)
Rokudo's Bad Girls (April 7)
Cafe Terrasa and its goddesses (April 7)
Magical Girl Destroyers (April 7)
Galaxy Next Door (April 8)
My One-Hit Kill Sister (April 8)
How Raeliana Survived Wynknight Manor (April 10)
X&Y (April 12)
Ranking of Kings – Treasure of Courage (April 13)
And many others…
DISNEY+
Tengoku-Daimakiyo (April 1)
What is it about?
After the collapse of civilization, evil monsters roam a ruined Japan as the survivors come together to try to return to normal life. Kiruko accepts the woman's last wish: she must take a boy named Maru to "heaven".
why are we waiting
A post-apocalyptic world, man-eating monsters and a mysterious garden with strange protective properties: this is the promise of Tengoku-Daimakiyo, an adventure seinen signed by Ishiguro Masakazu.
Hosted by Production IG, this sci-fi series promises to be full of mystery and action. Thirteen first episodes are expected for this Season 1, so we can hope for a sequel that adapts the 8 volumes of the manga that is currently out.
new seasons
Crunchyroll
Dr. Stone – Season 3 (April 6)
What is it about?
After the end of the Stone Wars, former members of the Tsukasa Empire team up with the Science Realm to build a ship that can navigate the high seas to find the answer to the planet's petrification mystery.
why are we waiting
After a wait of over two years (interspersed with an OVA released in July 2022), Senku is finally back in Season 3 of Dr. Stone. And it's a new epic that begins for our young scientist and his friends who take a boat to conquer the world.
New adventures, a good dose of humor and an entire experience await viewers in this wave of new episodes!
It's also time to (re)discover Nanami Ryusui, the eccentric character and main character of the "Midseason" OVA. If you haven't already, I recommend watching this special episode before Season 3 begins for optimal viewing.
But also:
Kuma Kuma Kuma Bear – Season 2 (April 3)
Bride of the Ancient Magi – Season 2 (April 6)
Birdie Wing – Season 2 (April 7)
TONIKAWA – Season 2 (April 7)
The Witcher from Mercury – Season 2 (April 9)
DNA
Eden Zero – Season 2 (April 1)
New features may be added to the platforms during the season.
Source: Allocine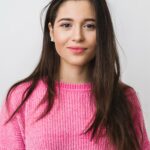 Rose James is a Gossipify movie and series reviewer known for her in-depth analysis and unique perspective on the latest releases. With a background in film studies, she provides engaging and informative reviews, and keeps readers up to date with industry trends and emerging talents.