Please note that this article is for those who have seen Season 1 of The Citadel.
After 5 weeks of airing, The Citadel Season 1 ended this Friday. Prime Video has indeed posted episode 6 online, which answers some questions… and raises others. After Carter rescues their daughter from the clutches of a manticore, Mason and Nadia return to their old headquarters. Kane then decides to use the serum to reactivate his memory and remember who he is. And it's not a pretty sight.
We learn that Nadia didn't betray the Citadel, but Kane herself, in exchange for information to find the woman she loves (before she changes her mind when she finds out she has a daughter). We discover that Dahlia (Leslie Manville) is actually his mother and that he lost his father, also an agent, in a fatal explosion.
The latter reveals to him that his death was connected to a mistake by the Citadel and that the agency was doing everything possible to cover up the accident. Dahlia then asks him for a list of agents and operations so that Citadel can pay the court. But what Kane doesn't know is that he wants to use this information to destroy the Agency, in favor of the Manticore.
Episode 6 therefore ends with these revelations. We understand that Mason does not want to reveal to Nadia that he is behind the fall of the Citadel, even if the latter has his doubts. Fortunately, we won't be done with our two secret agents since Prime Video renewed the spy series for Season 2, well before the first one.
Let us remind you that the platform has spent a considerable amount of money on this series and plans to launch an international franchise with spin-offs in different countries. Despite mixed press reviews, subscribers responded, making Citadel the most-watched series on Prime today.
The shooting of this season 2 has not started yet and we don't yet know which countries Priyanka Chopra Jonas and Richard Madden will visit in these new episodes. It could be released in 2024 – at the same time as the Italian series – or even in 2025…
Source: Allocine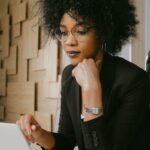 Camila Luna is a writer at Gossipify, where she covers the latest movies and television series. With a passion for all things entertainment, Camila brings her unique perspective to her writing and offers readers an inside look at the industry. Camila is a graduate from the University of California, Los Angeles (UCLA) with a degree in English and is also a avid movie watcher.