Number 1: Tap
From singer to businessman, minister to prisoner, Bernard Tapie has experienced it all. Through his successes and failures, the series traces the romantic fortunes of an extraordinary public figure.
Viewer Rating on AlloCiné: 3.9/5
According to Fabienne L (5/5):
"Very good. Well written. Well directed. Great casting. Amazing Laurent Lafotte. Attention to detail. Really successful."
According to Quentin.D (3.5/5):
"I really wanted the series. I waited a lot for it and it is there. Special mention to Laurent Lafitte, masterful, true to himself. The series is exciting, quite well produced and executed. Had a good time watching the series. Episodes. I really liked the soundtrack, which suits the series very well wears."
According to Lia (5/5):
"A high-quality biopic with the extraordinary grit and nerve of this colorful character. It was interesting for me to see how Bernard Tappy managed to pull his act together. Whether we appreciate him as a businessman/politician etc., Laurent Lafitte has succeeded brilliantly. Make it The character is captivating with his absolutely masterful interpretation! The entire cast is flawless. The dialogues are sharp and the photography is very beautiful. A real success!"
why does it work
A French personality both admired and controversial, Bernard Tappy has many facets and a character strong enough to be the subject of a fictional biography. This series, simply called Tapie, which depicts a slice of the life of Bernard Tapie, brilliantly played by Laurent Lafitte, quickly won over Netflix subscribers. After Lupine, this is a new bet for the platform with a new successful French original series, as it takes the top spot in France's Best Watch. Will it have the same success internationally?
Number 2: Dear Baby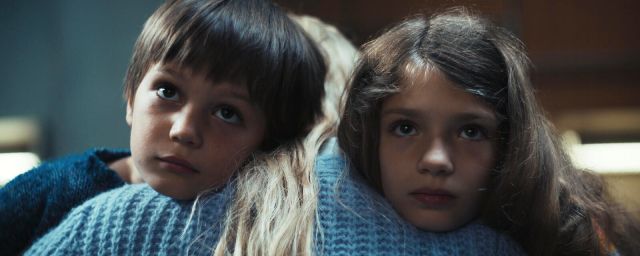 Lena lives in total isolation in a highly secure cabin with her two children, Hannah and Jonathan. Their lives are strictly planned, from meals to bedtime, including trips to the bathroom. When their guardian enters the room, they line up, show their hands and obey him holding hands. But one day the young woman manages to escape. After a car accident that almost cost him his life, he ends up in the hospital with Hanna.
Viewer Rating on AlloCiné: 3.6/5
According to Thebird (4/5):
"I just finished this mini series and I have to say I really enjoyed it. The atmosphere is really gloomy and heavy. The girl who plays is very surprising, as is her brother. You can't sympathize with the characters. Admittedly, the pace is very slow, but as long as we are engrossed in the story and want to know the outcome, it is tolerable."
According to Hesley (3.5/5):
"Worth watching if you like psychological thrillers. The atmosphere is really heavy and heavy. But I find it an uneven series. While I loved the beginning, which instantly draws the viewer in, I found the middle of the series to be somewhat sluggish. I am quite disappointed with the simple and expected ending when I was hoping for a story."
According to Yoann M (1/5):
"I don't understand how a good idea can be so poorly executed. So many inconsistencies in character behavior and ridiculous situations that are inevitable."
why does it work
Dear Little loses the No. 1 spot, but proves its success with Netflix audiences. The series even holds the record for the biggest launch for a non-English fiction platform. Adapted from Romy Haussmann's novel of the same name, Dear Little is inspired by, among others, the story of Natasha Kampusch, which tells the story of a powerful police investigation.
Number 3: One piece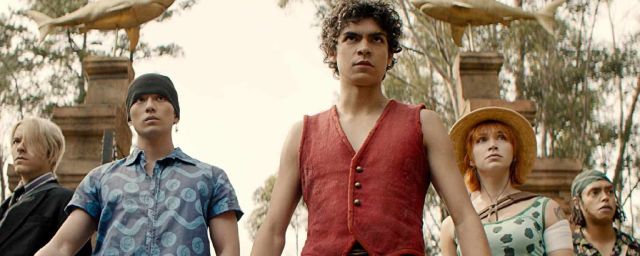 monkey d. Luffy is a young adventurer who has always dreamed of freedom. Leaving his village, he embarks on a perilous journey in search of the mythical treasure, One Piece, to become the Pirate King!
But to find this famous loot, Luffy will have to assemble the crew of his dreams, then find a ship, cross the oceans, escape the navy and prove that he has a better strategy than the dangerous rivals that await him. every step.
Viewer Rating on AlloCiné: 4.2/5
According to Booster22 (5/5)
Oda warned us! What a masterclass… the adaptation is great, the cast is great and the general vibe of the series is just great. Congratulations to Netflix and Oda for launching such a series.
According to Jakken TV (4/5)
A beautiful live action (which changes) from the most popular manga of the moment! Obviously not as good as the original manga, but a very good reference.
According to Chez Jacqueline (4/5)
I've never read the manga, I didn't even know what it was about, but I really like this series! I watched all 8 episodes in 2 days. Very attractive!
why does it work
One Piece has been a literary phenomenon since its release in 1997. The most read and sold manga in the world, it currently has over 100 volumes that have been adapted into an anime that has exceeded 1,000 episodes. When Netflix won back the rights to a live-action One Piece series, the bet was bold…
The platform managed to produce a series faithful to Eiichiro Oda's manga and find young actors who all agreed. Add to that a good dose of adventure, friendship and a little sense of humor.
Podcast: Has Netflix Found the Perfect Cast for Its One Piece Series?
Number 4: Surviving Summer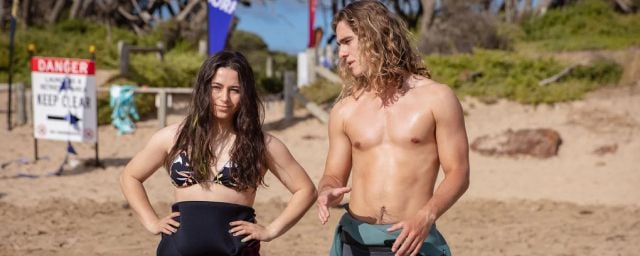 Kicked out of school and exiled to Australia, a rebellious New York teenager upends the inner circle of a young surfer and creates chaos in his wake.
Viewer Rating on AlloCiné: 3.9/5
According to Nini Sandra (5/5):
"Season 2 is just as good as the first and the last one gives us hope for a season 3. I really hope there is a season 3."
According to Anthony Caxias Alves (4.5/5):
"A great series for teenagers, we get immersed in the story very quickly (from the first episode for me). The series is not boring, which is great because it is about romance and drama (which for me gets boring very quickly) Anyway, I hope there will be a sequel and I recommend it to teenagers , who are looking for love stories and drama."
According to Lionel33000 (4/5):
"A good little series to end the summer, teenagers on a sunny beach surfing, etc… The surfing scenes are well done and the 26 minute length of the episodes allows the story to unfold slowly. The actors feel comfortable in their characters (see the enjoyment of one of the Spartacus actors in the series) .summer continues and the weather is better, enjoy…"
why does it work
After a first season that met with its audience, Surviving Summer returns with a second round of episodes that have proven its popularity with Netflix subscribers since it was barely released, it is already the best viewed. This Australian series has it all: a heavenly setting, a cast of talented and charming young actors, love stories and well-filmed surfing contests.
Number 5: Consumed by fire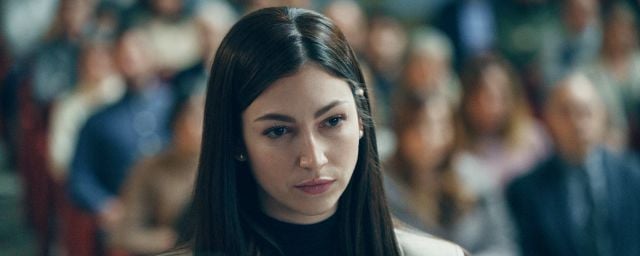 May 2017. The charred remains of police officer Pedro are found in a burnt-out car in the Foix Reservoir in Barcelona. The discovery quickly arouses public interest, especially when the investigation begins to reveal toxic relationships, lies, violence and sex scandals with Pedro and two other police officers: his partner Rosa and the latter's ex-boyfriend Albert.
Viewer Rating on AlloCiné: 3.3/5
According to lia (4/5):
An excellent erotic detective thriller, rich in suspense and twists. Constant tension and rhythmic performance. The whole thing is a joy to follow and the sublime Ursula CORBERO (La Casa de Papel) is very believable. A well done and very entertaining Spanish mini-series.
According to Quent1 Leroy (4/5):
A good Spanish series that could have ended in 4 episodes. The plot is good, but there is a lot of length. Ursula Corbero is as evil as she is beautiful.
According to Laurent Gay (2.5/5):
A story of love, sex, deception against the backdrop of a police thriller. Flawless photography, good actors, good production, but in the end it remains another Télé Nova, very good quality for fans of the genre.
why does it work
Netflix subscribers love series based on true stories, and Devoured by Flames is a thriller based on a true story that hit the headlines in Spain. between love triangle, corruption, aggression, Revenge pornDrug dealing and violence, there is no shortage of ingredients to capture the attention of audiences who love a series full of twists and turns.
The presence of Ursula Corbero (La Casa de Papel in Tokyo) in the casting is an additional asset that allows this series to be a new Spanish success for the platform.
Source: Allocine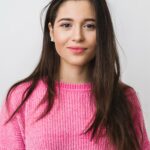 Rose James is a Gossipify movie and series reviewer known for her in-depth analysis and unique perspective on the latest releases. With a background in film studies, she provides engaging and informative reviews, and keeps readers up to date with industry trends and emerging talents.