Azerbaijan has launched "counter-terrorism activities" in the Nagorno-Karabakh region to restore constitutional order and expel what it calls Armenian military formations, a move that could herald a new war in the region.
Heavy shelling was heard Tuesday in unverified social media footage shot in Stepanakert, the capital of Karabakh, called Khankendi by Azerbaijan.
The Azerbaijani Defense Ministry said in a statement its intention to "disarm and ensure the withdrawal of formations of the Armenian Armed Forces from our territories, (and) neutralize its military infrastructure."
The ministry said it was targeting only legitimate military targets using "high-precision weapons" and not civilians, as part of what it called an effort to "restore the constitutional order of the Republic of Azerbaijan."
Civilians were free to leave through what he called humanitarian corridors, including one to Armenia.
Armenia, which says its military has no presence in Karabakh, said in a statement through its Defense Ministry that the situation on the border with Azerbaijan is stable.
Recognized internationally as part of Azerbaijan, Karabakh has a predominantly ethnic Armenian population and fell out of Baku's control in the early 1990s after a war.
Azerbaijan recaptured large swaths of land in and around the region in a 2020 war, but ethnic Armenian authorities, who consider the area their ancestral homeland, have retained control of part of Karabakh, including its capital.
Since then the ceasefire agreement brokered by Russia and enforced by Russian peacekeepers has remained fragile, with frequent bombings and mutual accusations.
Armenia has accused Moscow, embroiled in the war in Ukraine, of being too distracted to ensure security.
Source: Terra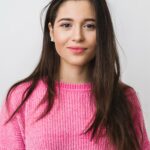 Rose James is a Gossipify movie and series reviewer known for her in-depth analysis and unique perspective on the latest releases. With a background in film studies, she provides engaging and informative reviews, and keeps readers up to date with industry trends and emerging talents.