The artist created a technique that makes eyebrows look more natural
Jojo Todynho, 26, decided to give his face a "glow up" and underwent an R$ 8,000 procedure on his eyebrows. The Flow Up (Lamination) technique is a hair straightening and shaping process, told by the professional Natalia Martins, founder of the Natalia Beauty brand, to Who.
"I've already texted Natalia Beauty telling her I'm going there to get a brown lamination on my eyebrows. […] It will be difficult to bear this beauty, huh?", Jojo said in the stories. She also said that she will be very willing to photograph for a magazine.
According to the professional, the entire procedure lasts 30 to 60 minutes in the studio, guaranteeing approximately 30 days of aligned hair. The technique helps to fill small eyebrow defects, without the use of needles or pigments on the skin, being less invasive.
The result is more natural. Jojo posted a photo in Stories of him undergoing the procedure.
Source: Terra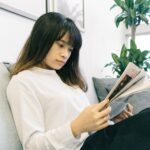 Ashley Fitzgerald is a journalist and author at Gossipify, known for her coverage of famous people and their lives. She writes about a wide range of topics, including celebrities, influencers, social media stars, and public figures. Her articles are known for their in-depth analysis and unique perspective. She is respected for her ability to keep readers up to date with the latest news and trends of the famous people.