WARNING, THE FOLLOWING PARAGRAPHS CONTAIN SPOILERS FOR IT'S ALL BEGINNING WEDNESDAY EVENING ON TF1! If you don't want to understand anything, don't read the following!
On Wednesday, September 20, everything starts here…
Teyssier's secret is revealed in public
In the kitchen, Salome worries about the risks Anais faces if she continues to protect Tayce. At the same time, the two girls receive an anonymous message sent to the school group that reveals Tacey's secret.
Meanwhile, Mark expresses his unwavering support for Emmanuel, who continues to assure him that he is fine. Her demonstration against Clotilde the day before with her sesame yuzu dessert is proof of that. At the same time, the two men discover that an anonymous message has been sent to the entire institute and read its contents.
Teissier immediately goes to the hospital to confide in his wife. He is very pessimistic about his future, career. Constance takes her by the hand to comfort her. After that, Teissier feels that he can smell her perfume and finds hope again.
But during his third year, Teissier faces an uprising of students who refuse to work with him if the rumors about him are true. To prove them wrong, Teissier has Jasmine go to the studio to make a dessert of her choice and undertakes to guess each ingredient by tasting it blind.
After Jasmine returns to the atelier with her dessert, the students wink at the chef before he tastes it. Teissier manages to distinguish each ingredient and each detail of his student's recipe, enough to convince the rest of his classmates.
Teissier hurries to tell Anais the good news: after smelling his wife's familiar scent, something in his brain has opened. Before the third year, he took several exams at the commissary and everything suddenly came back. Anais admires him.
Clotilde is the only one who questions Teyssier's sincerity in this story. The latter in response accuses him of sending a known anonymous message. However, Clotilda confirms that she has nothing to do with it.
However, in the classroom, chef Armand opposes the students' rebellion. Led by David, who believes that Clotilde is unfairly trying to oust Teyssier by spreading false rumors against him, the students leave the kitchens one by one, leaving the chef alone and completely helpless…
Olivia agrees to replace Rose
After talking to her sister on the phone, Clotilda tells Joachim that the latter has decided to continue his stay in Barcelona without specifying a return date. If Rose wants Clotilda to take over as Master in her absence, she believes she already has her head under water. So he rushes to warn Antoine so that he can find a replacement for this position.
During the day, the assistant director passes by the studio where Enzo, Mehdi and Lionel work together. However, they complain that they do not have a referee professor for the master's degree. Antoine promises them that they will find a solution quickly.
Lionel takes the lead with a warning from his favorite cook, Olivia Listrac. He already knows that the post of the master's director is vacant, but he doesn't care. However, in the face of his beloved's insistence and compliments, he thought about it more seriously.
Finally, she decides to accept the position and talks to Antoine about it, who gives her the green light. Among them, so that he gets some freedom with the established program.
Leo and Maya are adapting to a new life
At the boarding school, Ethan surprises Leonard and Maya sleeping on their examination table. After waking up, he suggests they take a break from studying to avoid overworking. Maya suggests that they go to a concert at an open-air festival held nearby. Both boys are ready for it. When Maya asks who she should ask permission from, Ethan brings up Miriel.
So Leonard and Maya go to the assistant director's office to request permission to attend the concert. A cheerful Miriel explains to them that they are free to do whatever they want in their free time, unlike in the shelter.
Leonard and Maya realize that Ethan was playing a prank on them. They find him in the park and talk about it without any hard feelings. On the contrary, the two friends quickly adjust to this new life of freedom and autonomy.
At the commissary, Leonard and Maya help themselves to sandwiches for the concert. Miriel surprises them and reminds them of the rules, but this time she closes her eyes.
Source: Allocine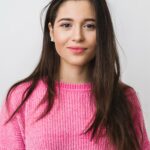 Rose James is a Gossipify movie and series reviewer known for her in-depth analysis and unique perspective on the latest releases. With a background in film studies, she provides engaging and informative reviews, and keeps readers up to date with industry trends and emerging talents.