French human rights activist Assa Traoré, sister of a victim of police brutality, faced threats after working with a United Nations committee working on racial discrimination, according to a United Nations report released Tuesday.
Traoré's brother Adama died while in police custody in 2016, sparking street protests and calls to the press over what rights groups say is the problem of brutality and racism within the police force French. The case against the officers involved was dropped earlier this month.
UN Secretary-General António Guterres' report on intimidation and retaliation against those working with the UN says the Committee on the Elimination of Racial Discrimination brought threats against Assa Traoré to the French government.
Western countries are rarely listed in the report, which in its latest edition covered cases of intimidation against individuals who cooperated with the United Nations in 41 countries.
The committee questioned France about "allegations of defamatory messages and online threats, including from reports from two police unions, against Ms. Assa Traoré, following her collaboration with the committee," the report said.
The report also calls on France to ensure his safety and investigate the case.
In response to the committee's letter, the French ambassador to the UN in Geneva, Jérôme Bonnafont, said the country had taken note of the situation and reaffirmed the committee's freedom to interact with human rights activists.
"The French authorities reiterate their full determination to prevent and respond to all forms of intimidation and retaliation against anyone who collaborated with United Nations mechanisms," Bonnafont said in a letter dated January 12, 2023.
The French diplomatic mission in Geneva had no immediate comment.
Source: Terra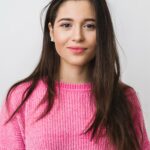 Rose James is a Gossipify movie and series reviewer known for her in-depth analysis and unique perspective on the latest releases. With a background in film studies, she provides engaging and informative reviews, and keeps readers up to date with industry trends and emerging talents.