Number 1: Crown
The love story of Princess Diana and Dodi Al Fayed is brutally cut short by a fatal car accident. Prince William is trying to get his life back on track at Eton…
AlloCiné Viewer Rating: 4.3/5
According to Chloef323 (5/5):
"What an incredible series, the pinnacle of British know-how. To succeed at this stage in the reality fantasy genre is a huge achievement. Interpretation is very important in it. Fascinating."
According to helloo (4.5/5):
"The heightened settings and exceptional casting clearly deserve top marks for this excellent series, which isn't meant to be realistic on a story level, but manages to give us the illusion of it through the depth of its settings and characters."
According to Winston Le Droumage (4/5):
"It's a very good series, we discover moments in the history of the British monarchy, although some are pure fiction. The changes in the cast accompany the evolution of the characters very well over time."
why does it work
This was definitely the most anticipated season since the program started in 2016. The historical series The Crown traces the life and reign of Queen Elizabeth II over a decade. Season 4 marked a turning point in the series when Diana Spencer – the future Princess of Wales – became the main character of the program.
While season 4 dealt with her early romance with Prince Charles and their fairytale marriage, season five dealt with the erosion of their marriage and ended with their divorce.
The first episodes of Season 6 follow the last days of Diana's life, leading up to her tragic fatal car accident under the Pont de l'Alma in Paris.
Number 2: Criminal Code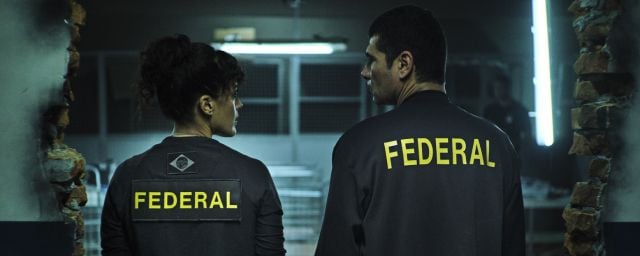 After an epic heist at a money transfer company building in Ciudad del Este, Paraguay, police in Foz do Iguaçu, Brazil, are launching an unprecedented investigation. Following DNA samples found at the scene, the police discover what links this robbery to recent crimes in a neighboring country and realize they are dealing with a vast operation involving criminals from two countries. Then begins the biggest robbery investigation in Brazilian history. That's what this fictional series tells us, inspired by real events that have never been told before.
AlloCiné Viewer Rating: 3.2/5
According to Lia (5/5):
"An effective Brazilian detective series with noticeable exoticism and a change from the American series of the same genre. The script is not very original, but overall well executed, with good action scenes and the protagonist is particularly charismatic. Good, good. – Burnt entertainment and also inspired by real events."
According to Harry648 (3/5):
"A rather disappointing series with its countless implausibilities. The script is incredible, the actors do not always satisfy and above all I did not really get into the story. Romulo Braga, the main actor, is very annoying with his attitude of being robbed alive. The incessant "flashbacks" with a teammate killed during an operation in the prison quickly It's annoying. I rated it a 3 because I watched this series all the way through anyway."
why does it work
Crime Code comes straight from South America (Brazil to be exact): the country of many effective and charming productions that are hits on Netflix. Combining drama, thriller and legal investigation, this new Brazilian feature 8 episodes has everything to keep the platform's subscribers engaged. Especially since The Crime Code is adapted from an incredible real event, which gives a special flavor to the case!
Number 3: The Bettencourt Affair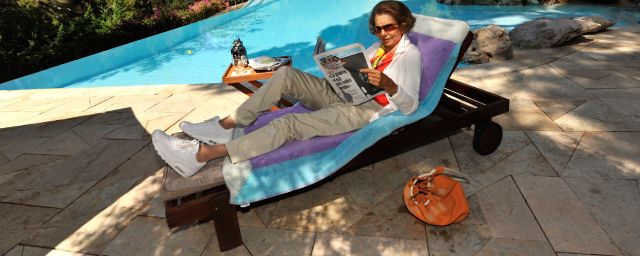 How did the conflict between the world's richest woman and her daughter turn into a national scandal? This fascinating documentary series tells the whole story.
AlloCiné Viewer Rating: 3.6/5
According to Agnes L (4/5):
"This is a real thriller in three episodes, an exemplary story in several aspects that we watch at once. Of course, the French press has widely reported on the case, only Netflix presents the various characters and the beginning of it all."
According to Dx M. (3.5/5):
"A good mini doc…not too short and not too long…it can easily be watched as a thriller…we realize that the richest woman in the world was surrounded by inconsistencies…we also realize that despite her wealth. Still something was missing – like true intangible love – and that she was not completely happy in life… In short, she was a vulnerable woman and many took advantage of this… We also see how the ultra-rich families manage. Their money through the use of tax havens, political bribery and more…"
According to Simon Bernard (3/5):
"The mini-series has the strengths of being based on real-life recordings and interesting testimonies from various (but not all) stakeholders. Unfortunately, there is a strong tendency towards witness commentary and repeats out loud, which makes the viewing a bit linear. The short format is quite relevant and should be remembered for other similar cases."
why does it work
With The Bettencourt Affair: A Scandal Among the World's Richest Women, Netflix once again confirms subscribers' appetite for the documentary genre. There is nothing surprising, because the platform brought to life a documentary first with true crime and here with an accurate study of a well-known case, but in an extraordinary, literal sense. Its short format – only 3 episodes – its rhythm and staging make it a surprisingly effective work that immediately captivated subscribers. This success is still proven 12 days after release.
Number 4: All the Light We Cannot See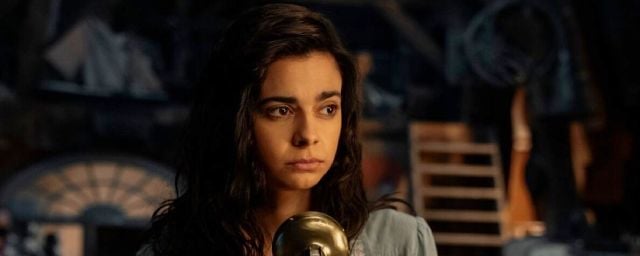 Over the course of a decade, the intertwined destinies of two heroes whose lives will be turned upside down by World War II: Marie-Laure LeBlanc, a young blind French woman sheltering her uncle, and Werner Pfennig, a German teenager who is a true radio genius. transmissions. Through a shared secret bond, they regain faith in humanity and see a glimmer of hope.
AlloCiné Viewer Rating: 3.9/5
According to Julien Domingos (5/5):
"This is an adaptation of a fictional novel set during the Second World War. The story is fascinating and very well explained. It also has a philosophical side about the joys of life in wartime. The sets and costumes reflect this. The period is beautiful. The special effects are successful. The actors are brilliant in their interpretation of their characters. Conclusion: It's a great series!"
According to MOIJUSTE (5/5):
"A wonderful series. A brilliant interpretation of Aria Mia Loberti. The scenes are perfect. I watched the series twice"
According to Sulli Malim (4.5/5):
"Excellent!! Guaranteed emotion, great beauty and great acting, this kind of series is good, we want more!"
why does it work
With a short format (only 4 episodes) and very good reviews, the historical mini-series All the Light We Cannot See has kept its place in the Top 5 for almost a month. So if you haven't seen it yet, now is the time!
Number 5: School of Unicorns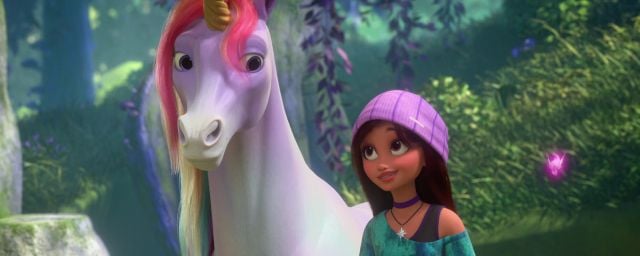 When a dark force threatens to destroy Unicorn Island, a brave teenager and his five friends must fight to protect their school, a magical place.
AlloCiné Viewer Rating: 3.1/5
According to lia (5/5):
"This animated series is a little miracle! Magic, adventure, humor and emotion, it's all there! The ultra-color graphics are excellent and the characters are super cute. A production full of creativity that will delight young and old alike."
According to Maya Lefrancois (4.5/5):
"Wow! I just finished the first episode with my 5 year old daughter and we can't wait for the next one! Great show, very colorful, full of magic, but with very educational passages about the importance of connections. It's really great. For kids and adults alike! 🙂 Hoping for a second season! "
why does it work
Even if they are aimed at a young audience, animated series for children are also popular with adults! This is the case of L'École des licornes, which won the subscribers of the platform by raising the most views, but above all by staying there for several weeks!
This adaptation of Julie Sykes' popular books will inspire young and old alike with its charming and colorful world featuring young characters helping their majestic magical unicorn companions. In this inspiring fiction program: friendship, action, learning story, music and thrilling adventure!

Source: Allocine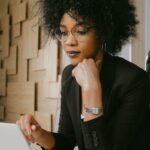 Camila Luna is a writer at Gossipify, where she covers the latest movies and television series. With a passion for all things entertainment, Camila brings her unique perspective to her writing and offers readers an inside look at the industry. Camila is a graduate from the University of California, Los Angeles (UCLA) with a degree in English and is also a avid movie watcher.