We kick off the month of July on Disney+ with the music mini-series Pistol, based on the memoir of Steve Jones, guitarist and founding member of the legendary band that created the iconic punk movement.
Played on screen by Toby Wallace, Jacob Slater, Anson Boone and Christian Lee, not forgetting Lewis Partridge as Sid Vicious, the Sex Pistols are revealed in a new light in episode 6 directed by Danny Boyle (Trainspotting) and available. July 6 on the platform.
Until then, Disney+ takes you to a new fantasy world full of surprises today with the action-packed Princess. Joy King (Kissing Booth) portrays a courageous heroine who is determined not to marry the cruel man she was promised to, no matter what the consequences!
For fans of the series, the program promises to be just as attractive. Selena Gomez, Steve Martin and Martin Short continue their investigation in the new episode of The Only Murders Building. Kamala Khan, aka Miss Marvel, continues to adapt to her newfound powers.
Finally, the most nostalgic will be delighted to find Melinda Gordon (Jennifer Love Hewitt) at work in the full Ghost Whisperer, starting July 6.
Meet on the platform Disney+ !
Disney+ Original Series
Wednesday July 6:
Miss Marvel – Season 1 Episode 5
Star original series and movies
Friday July 1:
princess
Tuesday, July 5:
Only Murders in the Building – Season 2, Episode 3
Wednesday July 6:
Pistol – Season 1
A captive audience
Big Sky – Season 2, Episode 13
The Great North – Season 2, Episode 20
Catalog additions
Friday July 1:
Medicine for life
Wednesday July 6:
Ghost Whisperer – Complete
The Griffins – Season 20
Find all Disney+ news on AlloCiné.
Source: allocine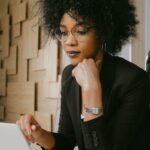 Camila Luna is a writer at Gossipify, where she covers the latest movies and television series. With a passion for all things entertainment, Camila brings her unique perspective to her writing and offers readers an inside look at the industry. Camila is a graduate from the University of California, Los Angeles (UCLA) with a degree in English and is also a avid movie watcher.