Michael Gandolfini ("The Many Saints of Newark"), son of the late actor James Gandolfini ("The Sopranos"), has been cast in a major role in the new Daredevil series, 'Daredevil: Born Again'. The lineup was found by Deadline's site, which didn't uncover any further details.
He will join Charlie Cox, who plays the hero, and Vincent D'Onofrio, who returns as the villain Wilson Fisk.
The revival bears the same name as a famous arc from the Daredevil comics, written by Frank Miller and published in Brazil as "A Queda de Murdock".
The production is being handled by producer-writer duo Matt Corman and Chris Ord, creators of "Cover Affairs," and will run for 18 episodes.
The first prediction is only for 2024, four years after the original hero series was canceled on Netflix after three seasons.
🇧🇷The best content in your email for free. Choose your favorite Terra newsletter. Click here!
Source: Terra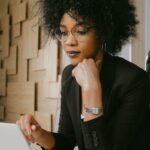 Camila Luna is a writer at Gossipify, where she covers the latest in movies and television series. With a passion for all things entertainment, Camila brings her unique perspective to her writing and offers readers an inside look at the industry. She has been writing for Gossipify for several years, and has become known for her in-depth analysis and thoughtful commentary on the latest releases. Camila is a graduate from the University of California, Los Angeles (UCLA) with a degree in English and is also a avid movie watcher.