* Cristiane Taneze is Executive Director of Innovation at Visa Invention is creating something totally new, from scratch. Innovation, on the other hand, is improving something that already exists, capable of generating a higher performance standard for the company. Or, as Braden Keeley says, "Inventions are idea-driven, while innovation is execution-driven." THE […]
* Cristian Tanez is executive director of innovation at Visa
Invention is to create something totally new from scratch. Innovation, on the other hand, is improving something that already exists, capable of generating a higher performance standard for the company. Or, as Braden Keeley says, "Inventions are idea-driven, while innovation is execution-driven."
Innovation is essential for the survival of companies in an increasingly competitive and globalized context. It involves three fundamental aspects: strategy, culture and processes.
Innovation strategy is the articulation of resources, actions and people to develop innovative short- and long-term solutions that create value for the company. This strategy is made possible by the culture of innovation, a philosophy that encourages employees to experiment. Innovation also requires processes, i.e. mechanisms that organize the way to understand which activities lead to innovative solutions.
The fastest way to innovate in a large company is not always to invest effort – and money – in building a specific team for this task. In many cases, companies identify greater potential – and conversion into business – by relying on a specialized startup, since its culture and way of working satisfy this demand more efficiently and quickly.
These partnerships provide an enriching exchange, with a high return for both parties, the famous win-win relationship (or winning, in the English slang that is also used in the market here in Brazil). It is no coincidence that the number of companies that have adopted open innovation models with startups grew by 96% in 2021 compared to the same period of the previous year, according to the Brazilian platform for open innovation 100 startups open🇧🇷
Sometimes, a company is focused on many fronts and may be less quick to solve a very specific problem for a particular user or system. Having a niche aspect, the startup works differently, with greater depth and speed. Furthermore, it approaches errors in a completely different way: it is easier for the startup to "pivot", i.e. abandon an ongoing approach and choose another direction when it detects that it needs to act differently to get a better result.
The entrepreneur's dynamic of investing in new disruptive projects and businesses, walking between mistakes and successes, becomes one of the best ways to bring innovation to a large company, which, in turn, also benefits from the oxygenation of complementary visions and talents.
We live in a new generation of consumers who want to communicate with the company they consume, who claim to be close to it, to know its entire trajectory and to be part of its decisions. This is only possible when this organization understands its audience, something that startups, who bypass bureaucracy and seek a direct connection to their customers, are specialists in.
Different and enriching visions
The flexibility present in startups and the determination to solve the identified problem are also important points that can be adopted by large companies. More than starting new projects and discarding old ones, with different visions it is possible to transform them into bold solutions ready to revolutionize the market.
On the startup side, getting in touch with a large company means a real growth possibility, as it becomes part of its ecosystem. This opens new doors and stimulates new collaborations. Without the connection to the big company, the startup will grow much more slowly, often taking on one client at a time.
It is from the investment in the development of the startup within the market that it is possible to learn all these mechanisms, rethink the performance of the range of products and solutions and, subsequently, move towards commercial partnerships. In this way, the reciprocal relationship generates more business for all those involved, as well as obviously generating value.
Another lesson for large companies when they join a startup is the work format: there is not much division of labor, they work more collaboratively internally, which already aligns most employees to the same path , facilitating the dissemination of values, purposes, aligning the mentality🇧🇷
The trend is that this collaboration sometimes influences and changes the way "cast" of large companies and that these increasingly understand that a partnership with startups brings great benefits. This not only from a technological point of view, but practically for all sectors, from the definition of strategy, structure and organizational culture, to the definition of processes and rituals that quickly transform inventions into real product and service innovations. The secret is to continue implementing agile methodologies in all areas open to innovation.
🇧🇷The best content in your email for free. Choose your favorite Terra newsletter. Click here!
Source: Terra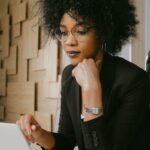 Camila Luna is a writer at Gossipify, where she covers the latest in movies and television series. With a passion for all things entertainment, Camila brings her unique perspective to her writing and offers readers an inside look at the industry. She has been writing for Gossipify for several years, and has become known for her in-depth analysis and thoughtful commentary on the latest releases. Camila is a graduate from the University of California, Los Angeles (UCLA) with a degree in English and is also a avid movie watcher.