______________________________
TV series "Cleaning woman" (not to be confused with The Cleaning Lady starring Margaret Qualley) is a 2022 crime drama adaptation of the 2017 Argentine television series. Starring Frenchwoman Elodie Yung, known to us for her role as Elektra Nachios in the heroic Netflix series Daredevil, and charismatic Mexican Adan Canto, who starred in X-Men: Days of Future Past, it is simply impossible not to fall in love with him. "The Cleaning Lady" is a simple and almost banal story: a female doctor comes from Cambodia to the USA to cure her seriously ill child, lives illegally, earns money by cleaning – and suddenly meets a bandit of incredible beauty and charm, and he, as usual, turns out to be quite human when it comes to personal feelings. Further, their individual stories turn into a common drama. I think we've all missed the simple, almost fairy tale stories that were so popular in the '90s, so indulge in some nostalgia (and I'm sure the story will captivate both male and female audiences). Available for two seasons!
On the occasion of the anniversary of the most mysterious Russian writer Viktor Olegovich Pelevin, who celebrated his 60th birthday on November 22, a documentary was released on the Kion platform "Pelevin" Rodion Chepel. Little is known about the elusive invisible writer in dark glasses, he does not give interviews and does not appear in public space – and the director set himself a rather ambitious and extremely difficult task: to make a documentary without the participation of the protagonist! For his story, Chepel studied the archives and early works of Pelevin, took several interviews with his childhood friends, acquaintances, colleagues, classmates at the Gorky Literary Institute and literary critics. The picture is chronologically built strictly: where he was born, where he studied … It turned out to be very informative and exciting, and fans of Pelevin's work will surely discover a lot of new things for themselves. And personally, I, a fan of documentary films, am very glad that this genre is actively developing and mastering, among other things, the online space.
A touching picture of French production – an adventure comedy by Didier Barcelot "Go!". Starring Marina Fois and Benjamin Voisin. According to the story, a woman, due to an unexpected panic attack, finds herself locked in her own car at an extremely unfortunate moment, and a young car thief steals a car … along with his mistress. Random "fellow travelers" in this exciting road movie are waiting for dangerous adventures and ironic moments, during which it also turns out that the heroine Fois cannot say goodbye to her past and open herself to the future. French is easy, subtle – and at the same time I am ready to call this picture a competent psychotherapy session for those who live in discord with themselves and are looking for advice on how to proceed.
And I want to share the address of the new Moscow art space, which will certainly become a place of power in the capital: a center has opened in the restored Khlebozavod No. "Zotov" is the first institution in Russia entirely dedicated to the heritage of constructivism. The opening exhibition was the project "1922. Constructivism. The Beginning", which studies the unity and diversity of the post-revolutionary Russian avant-garde, and its main characters are key characters for the development of the art of the 20th century: Wassily Kandinsky, Alexandra Ekster, Velimir Khlebnikov, Kazimir Malevich, El Lissitzky, Vladimir Tatlin, Alexander Rodchenko, Vsevolod Meyerhold, Sergei Eisenstein , Lev Kuleshov, Dziga Vertov and others. The exposition includes more than 300 exhibits from 17 Russian museums, and the curators of the exhibition are the architectural historian Polina Streltsova, the architect Anna Zamriy and the candidate of cultural studies Konstantin Dudakov-Kashuro. Movies in the center will also be shown: on December 3, go to the cult "Women on the Verge of a Nervous Breakdown" by Pedro Almodovar: young Antonio Banderas is so touching!
Source: Hellomagazine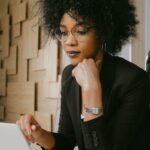 Camila Luna is a writer at Gossipify, where she covers the latest in movies and television series. With a passion for all things entertainment, Camila brings her unique perspective to her writing and offers readers an inside look at the industry. She has been writing for Gossipify for several years, and has become known for her in-depth analysis and thoughtful commentary on the latest releases. Camila is a graduate from the University of California, Los Angeles (UCLA) with a degree in English and is also a avid movie watcher.