Justin Roiland will no longer be the voice of the characters Rick and Morty, for which they will have to find new dubbing actors.
Season 7 of 'Rick and Morty' will have new dubbing actors for the two leads after learning that Justin Roiland, co-creator of the series and voice of the characters Rick Sanchez and Morty Smith, has been fired from the show over serious allegations of domestic violence..
Adult Swim has cut ties with Roiland and Dan Harmon will remain on board the series as sole showrunner.
The charges against him, including that of domestic assault with bodily injury and involuntary restraint by means of threats and violencewere presented in 2020 although they have come to light at the beginning of this 2023. Roiland pleaded not guilty at the time, but the trial date is still pending and the screenwriter could face 7 years in prison if convicted.
In addition to 'Rick and Morty', which was renewed for 70 new episodes in 2018 and therefore has several confirmed seasons on the horizon, Roiland is the co-creator of 'Solar Opposites' and the executive producer of 'Koala Man'. The future of both series, broadcast on Hulu in the US and on Disney+ in Spain, is currently unknown.
Before his dismissal, Roiland said that "The amount of sci-fi stories in the 'Rick and Morty' multiverse could keep the series going for years to come to infinity.. I don't see any sort of ultimate grand finale. Even if we did, you have all the other multiverses… You could go on with another family, with another Rick. It could go on forever, actually."
The series will continue, yes, but without Justin Roiland.
Source: Fotogramas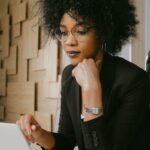 Camila Luna is a writer at Gossipify, where she covers the latest in movies and television series. With a passion for all things entertainment, Camila brings her unique perspective to her writing and offers readers an inside look at the industry. She has been writing for Gossipify for several years, and has become known for her in-depth analysis and thoughtful commentary on the latest releases. Camila is a graduate from the University of California, Los Angeles (UCLA) with a degree in English and is also a avid movie watcher.