Mattarella said bullying is 'intolerable'
The President of the Republic, Sergio Mattarella, made a strong defense of press freedom in a message for the 60th anniversary of the Order of Journalists, celebrated this Friday (3).
"The good of information enjoys explicit constitutional protection. Article 21 of the Constitution, stating that 'everyone has the right to freely express their thoughts by word, writing and by any means of dissemination' – and this concerns every citizen – highlights the value of the press as a medium, indicating that 'it cannot be subjected to authorization or censorship'", he pointed out.
Citing the legislative changes that have taken place in recent decades to regulate the profession of journalist and the professional activity of reporting, Mattarella argues that "information is a vehicle of freedom" for the country.
The president also underlines that journalists "have an enormous responsibility", which has been "accentuated by the multiplication of information sources offered by the internet revolution".
"First of all, the journalistic profession is entrusted with the role of expressing free criticism in compliance with the duties of loyalty and good faith. substantial facts", he pointed out.
At the end of the message, Mattarella underlined that the threats that journalists from all over the world suffer are "intolerable" and praised the adoption of the "Free Press Act" recently adopted by the European Union.
"Respect for the professional activity of journalists is an essential component of our system of freedom. Aggressions and intimidation against work are intolerable for the Republic," she concluded. .
Source: Terra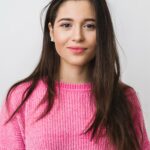 Rose James is a Gossipify movie and series reviewer known for her in-depth analysis and unique perspective on the latest releases. With a background in film studies, she provides engaging and informative reviews, and keeps readers up to date with industry trends and emerging talents.