Will Whitney, from Lana Del Rey's sound team, harshly criticized the country and called the population "human garbage" after having an iPhone stolen
Team member of Lana Del Rey criticized and insulted Brazil after having a cell phone stolen in the country. Will Whitneywho accompanies the singer during the shows in Rio de Janeiro and São Paulo, posted on Instagram reporting the assault and stating that he can't wait to leave the place.
"Just had my iPhone stolen out of my hand by a piece of shit on a motorcycle. Fuck this whole country. They don't deserve live music. Can't wait to go home. #Fuck Brazil #Trash humans," he wrote (via Who).
The musician deactivated the social network account after receiving a wave of comments from Brazilian fans condemning the xenophobic lines. The original post was made four days ago, on the day of the first show of Lana in Brazil, but the caption was edited after the robbery.
Lana Del Rey will perform again in the country next Saturday, June 3rd, in São Paulo, at the MITA Festival.
Source: Rollingstone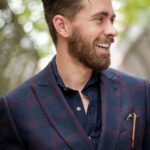 Earl Johnson is a music writer at Gossipify, known for his in-depth analysis and unique perspective on the industry. A graduate of USC with a degree in Music, he brings years of experience and passion to his writing. He covers the latest releases and trends, always on the lookout for the next big thing in music.