Singer and songwriter Nina Fernandes releases new song Ten thousand things in a duet with Roberta Campos. The song is now available on digital platforms.
"'Ten thousand things' is what we put into a conversation when we accumulate everything and never say what needs to be said in a relationship. Then, when the day comes, it becomes that avalanche of things said by one and the other and everything seems out of place, out of time, nothing makes sense anymore. And, it seemed impossible, but suddenly it starts to end"explains Nina Fernandes about the song.
"Singing this song with Roberta made me see an even deeper dimension. Because Roberta brings with her a texture of voice, a dense interpretation and, at the same time, so simple, that the song already seemed to talk about many other things than to those I imagined. I imagined it while I was writing it"he concluded.
Roberta Campos he also spoke about the feeling of sharing the song with Nina: "When Nina showed me the song, I was captured by the song, from the first phrases. I found the way it describes the end of such a strong and, above all, lucid relationship. With each verse the song takes over us! Melody, lyrics, everything. The arrangement dressed the song very well, helping to tell the story, accompanying the strength of the song and this urgent dialogue. I loved being part of this work! From the moment I heard the song, just born, still voice and guitar, I fell in love with her!"he concluded.
Watch:
Source: Terra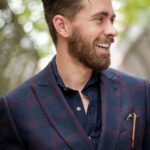 Earl Johnson is a music writer at Gossipify, known for his in-depth analysis and unique perspective on the industry. A graduate of USC with a degree in Music, he brings years of experience and passion to his writing. He covers the latest releases and trends, always on the lookout for the next big thing in music.