Djonga was scared on stage during a show held on Sunday (11/19) in Cabo Frio, Rio de Janeiro. It turns out that the shorts the rapper was wearing caught fire due to a pyrotechnic error.
As seen in the images of the presentation, Djonga did not realize that he was hit by a jet of fire while crossing the walkway of the attraction. The artist ended up being warned by fans that he was on fire and decided to rip off his shorts while he was still on stage. "I'll have to sing like this, right? Like this?", he joked after the shock.
On Instagram the rapper spoke about the pyrotechnic accident without losing his light-heartedness: "Yesterday it was close, really. And if you pay attention, the other jet of fire almost hit me on the head. My leg is burned, but I'll take care of it." Now imagine if the brother didn't like wearing underwear? What a situation it would be! ", He wrote in the Stories.
Djonga also posted a video of the moment his shorts started catching fire during the performance. "They tried to kill the brother again, but the brother resists. Thank you, heavenly father and orixás, I'm fine. And those things here are still usable," he joked in the post.
Source: Terra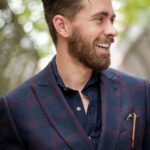 Earl Johnson is a music writer at Gossipify, known for his in-depth analysis and unique perspective on the industry. A graduate of USC with a degree in Music, he brings years of experience and passion to his writing. He covers the latest releases and trends, always on the lookout for the next big thing in music.