Video that went viral this Thursday (11) shows the singer performing "As It Was", one of the hits from the British singer's album Harry's House
supplesurprised the internet this Thursday (11), with a cover of the song "As It Was", by Harry Styles. In a video posted on social media, the singer appears performing a punk version of British pop, which quickly went viral among fans. Check out:
See this photo on Instagram

A post shared by Supla (@suplaoriginal)
THE Rolling Stone Brazil, supple says the recording was part of a session with his band, The Boutique Punksin which he performed 8 covers by various artists, from Nina Simone The Simon & Garfunkelbut that does not intend to release any officially.
"I have no intention of releasing it, I recorded it just for fun. They are beautiful songs, like this one. Harry Styles it has a beautiful melody and everyone is listening, last week it was in second place globally on the Spotify chart. But it's a beautiful song, so I thought 'why not?'"
Supla also says that he accompanies and admires Harry Styles – for the music and also for the style. "He makes this line kind of David Bowiequite Fred Astaire, that whole style he wears. Besides being an open-minded, sexually open guy… but the music is what counts, and his is good."
The choice for "As It Was" came due to the success of the song, one of the album's hits. Harry's Housefrom 2022. "The original track is totally pop, but I recorded it as a punk rock – all these versions I did in a punk. If it doesn't have a good melody, it's not possible, but these do, all of these", he says. supple.
new disk
Currently, the Brazilian rocker is dedicated to a busy schedule of shows and the recordings of his new album, of which he does not reveal so many details. About unpublished material, supple it's just that the sessions should go on and that next week he'll record five new songs with the project Supla and The Boutique Punks.
"Next week I'll be back in the studio, recording five original songs, which should be on the album. I can't say much about the album yet, but there's already something ready. Something new will come soon."
renewed audience
With a full concert schedule, supple celebrates the good phase and cites the gratitude to the fans. "Talking to a young audience is a privilege, making music for over 20 years is a privilege. I had great moments with the public, with the Brazilian rock boom in the 80s, then with the participation in Artists' House and then still with the brothers of Brazilwhich became a TV show", says the rocker.
Today the papito is welcomed by a renewed audience, mainly due to its success on the internet. "Being able to arrive in places like Botucatu or Boa Vista and be received with such affection is a very good thing. It has to be done with a lot of love".
Source: Rollingstone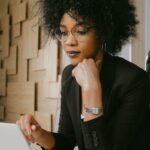 Camila Luna is a writer at Gossipify, where she covers the latest movies and television series. With a passion for all things entertainment, Camila brings her unique perspective to her writing and offers readers an inside look at the industry. Camila is a graduate from the University of California, Los Angeles (UCLA) with a degree in English and is also a avid movie watcher.