Shows by Brazilian artists occupy three spaces in the capital of Sao Paulo in the first week of November
Before Spring sound shake up the Anhembi District, 5 and 6 November Sao Paulo will warm the atmosphere with spring in the citya series of musical performances that will take place in different spaces of the city, such as Cinegioiello, Audio And Anhembi Convention Palacefrom 31 October to 4 November.
or spring in the city is a selection of over 30 special and exclusive shows by the most varied artists and musical genres. The idea of ​​the event is to celebrate the best of music with the aim of connecting, strengthening and enriching the local culture. Primavera na Cidade performances include rock, pop, indie, trap, rap, R&B, MPB, techno, downbeat, funk and more.
Tickets
All people who have opted for the purchase of Passport tickets, valid for the two days of the Distrito Anhembi – Saturday and Sunday – Primavera Sound San Paolowho want to enjoy the Primavera Na Cidade concerts, will have the opportunity to watch them free. It will work as follows: those who have purchased "Passport" tickets will automatically receive 01 unique and non-transferable code in the email used to purchase them, which will give them the opportunity to enjoy up to 5 Primavera in the City events (one per night); the codes will be sent to e-mails on October 19th; the codes can only be used starting from 20 October, at 12:00; just go to the link eventim.com.br/primaverasoundsp, choose up to one location per night, enter the code received in the email and follow the steps of a normal purchase; with each code it will be possible to guarantee up to two entrances per venue (maximum 1 per night).
The availability of tickets for all Primavera in the City shows will be limited, therefore, even in possession of the chosen attraction code, admission will be subject to availability, as tickets can be purchased in order of request through each code.
Singer Liniker is one of the highlights of Primavera na Cidade, an event that precedes Primavera Sound São Paulo. Photo: Rafael Arbex / Estadão
But not only people who have acquired the "Passport" will be able to attend these exclusive Spring in the City shows. A minimum amount of tickets will be made available to the public, it is not necessary to have purchased any Primavera Sound São Paulo tickets.
Elo Card customers will have exclusive presales on October 4th and 5th, from 12pm online and from 1pm at the official box office. The general public, on the other hand, will be able to buy tickets from 6 October, on the same channels and timetables. Tickets, which can be purchased up to 5 zero-rate installments for Elo card customers and 3 zero-rate installments for other credit cards, will be available online and at the official ticket office at the Estádio do Morumbi (Av. Giovanni Gronchi 1866 – Morumbi, São Paulo – SP – Ticket office 5 / Gate 5).
At Cine Joia, half costs R $ 120 and the whole R $ 240 for the track. At Audio, tickets for the dance floor cost R $ 120 (half) and R $ 240 (full), for the mezzanine, R $ 140 (half) and R $ 280 (full). And at the Palácio das Convenções do Anhembi, the whole costs R $ 240 and half costs R $ 120.
Check out the schedule for each location below, broken down by date. The times and the order of the artists are not yet defined.
Cine Joia (Plaza Carlos Gomes, 82 – Cathedral):
Monday 31 October: ÀVUÀ, Benjamin Ferreira (DJ), Cynthia Luz, Karen Francis and Tuyo
Tuesday 1st November: Ana Frango Elétrico, BRVNKS, DEEKAPZ (DJ), Gab Ferreira and VHOOR (DJ)
November 2, Wednesday: Brime !, Lord Apex x El Lif, Peroli (DJ), Sidoka and Urias
Thursday 3 November: Boogarins, Caroline Durante, Föllakzoid, Jup do Bairro and Valentina Luz (DJ)
November 4, Friday: Nyege Nyege vs. NAAFI Showcase and Black Ceiling
Audio (Av. Francisco Matarazzo, 694):
Thursday 3 November: Black Panther, Crypta, Dead Fish, Black Sauce and Basement Rats
November 4, Friday: BAD GYAL, DJ MERCA BAE, FBC, MAC JULIA and Sangre Nueva (Python b2b Fiorentino b2b Kelman Duran)
Anhembi Convention Building (Av. Olavo Fontoura, 1209 – Santana):
Thursday 3 November: AMAIA, baby, heaven. Juçara Amaral and Linker
+The best content in your email for free. Choose your favorite Earth Newsletter. Click here!
Source: Terra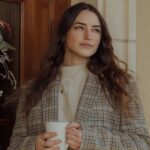 Emily Jhon is a product and service reviewer at Gossipify, known for her honest evaluations and thorough analysis. With a background in marketing and consumer research, she offers valuable insights to readers. She has been writing for Gossipify for several years and has a degree in Marketing and Consumer Research from the University of Oxford.