The singer and songwriter Karen Jonz released last week, the unreleased single coocoocrazywhich sees the special participation of the band I'm tired of being sexy. The track, with elements of disco punkalso won an official clip on YouTube.
"We started writing the lyrics inspired by the context that Luísa (Lovefoxxx) was experiencing very hard, of environmental conservation, plastic and pollution"He says Karen Jonz. "All these topics are very important to us, but especially to her, because she lives in a house in Florianopolis with a lot of sustainable things. The first line of the song already starts with 'I wish I wasn't a trash human being' and from there it becomes a ' bullshit' with humor"complements.
coocoocrazy was registered in Super 8 in Los Angeles, California (USA). The audiovisual record, which is directed by Camilla Cornelsento exhibit Jonz on a legendary car delorean.
To watch:
+The best content in your email for free. Choose your favorite Terra newsletter. Click here!
Source: Terra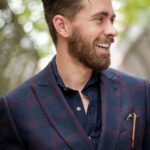 Earl Johnson is a music writer at Gossipify, known for his in-depth analysis and unique perspective on the industry. A graduate of USC with a degree in Music, he brings years of experience and passion to his writing. He covers the latest releases and trends, always on the lookout for the next big thing in music.