Ludmilla has released clips of "Nasci para Vencer" and "Sou Má", her new singles that launch into the trap. While the former leads the talented and young Aaliyah Terra Sauthon (daughter of producer Renata Terra) to imagine what it would be like to have the successful life of Lud, the latter is a partnership with the duo Tasha & Tracie, with which the singer forms an armed band Rob a bank.
Both have a very neat production, but "Sou Má", directed by Fred Ouro Preto ("Emicida: AmarElo – Ao Vivo"), extrapolates with a "story" that increases the duration to more than 5 minutes. It all starts with crime news, in the best style of the evening police news, and continues with the bank robbery by the three hooded women. The plot still involves an exchange of hostages with a policewoman (Gabriela Versiane), who undergoes an improper search by Lud, only to reveal herself, in the end, as the singer's infiltrated girlfriend.
"Nasci para Vencer", on the other hand, has a simpler execution by Rafael Carmo (from the video of "Me Senti Abençoado", by MC Poze do Rodo and Filipe Ret) but a more current proposal, showing the reality of those who are born and lives in the suburbs and, despite this, believes in dreaming and realizing.
"When I see all this movement that Trap is making, I notice similarities with Funk, which has always been very contagious to the public, faced challenges and resistance, but always with talent and drive," Lud explained about the new direction of the its sound.
Both singles have been available on digital platforms since February 2, but there is no news of a new album by the singer.
Source: Terra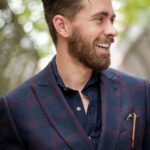 Earl Johnson is a music writer at Gossipify, known for his in-depth analysis and unique perspective on the industry. A graduate of USC with a degree in Music, he brings years of experience and passion to his writing. He covers the latest releases and trends, always on the lookout for the next big thing in music.