Ghostface moves to New York in 'Scream VI', sequel to the sequel in which its protagonists seize power in the chapter with the most murders.
The tireless fandom of the saga is, at least in part, responsible for this success titled 'Scream VI', a direct sequel to the 2022 'Scream', but a real turning point in terms of Matt Bettinelli-Olpin's intentions. and Tyler Gillett, directors of both, refers. If in the previous one they limited themselves to recreating moments from the unbeatable 'Scream. Watch who's calling' (1996), in this they have chosen to use their tropes to create their own adventure, a strategy that really It is much more reminiscent of the reasons why Wes Craven managed to rejuvenate the slasher mid 90's.
Melissa Barrera has especially benefited from this success, a protagonist who goes from being an unbearable common thread to a vengeful and magnetic heroine in trouble. Sam, her character, will not stop suffering in this title because of new knife murders happening around her, but this time her attitude makes her become more than worthy scream queen for generation Z.
Something similar could be said of Jenna Ortega, but the truth is that the actress already made it clear, even in the previous hosted script, that she had come to the saga (and Hollywood) to stay. The group that Barrera and Ortega form together with Jasmin Savoy Brown and Mason Gooding make up the best leading quartet in the franchise since Neve Campbell, absent for the first time in this title.
And we will not fall into the very poor resource of pointing out the city as one more character, it is not at all, but the relocation, changing the sunny and immaculate Woodsboro for the dark and more intricate streets of New York, has been the missing piece for get the franchise to breathe on its own. Without violating its spirit, 'Scream VI' has managed to understand the game of metafiction and use it with the skill that we haven't seen since the first sequel, 'Scream 2' (Wes Craven, 1997). The result is a hilarious horror movie, as fresh as an adventure that starts from scratch but with the heart of an iron legacy controlled by its own followers. A sincere, bloody and wild entertainment with which it is impossible not to have a great time.
For those who want to enjoy the saga like before (and like never before)
​
DATA SHEET
Address: Matt Bettinelli-Olpin, Tyler Gillett Distribution: Melissa Barrera, Jenna Ortega, Courteney Cox, Hayden Panettiere, Jasmin Savoy Brown Country: USA Year: 2023 Release date: 10–3-2023 Gender: Terror Script: James Vanderbilt, Guy Busick Duration: 123 min.
Synopsis: The four survivors of the previous installment leave Woodsboro to start a new chapter in New York City, but Ghostface and his murders seem to have been on their trail.
Source: Fotogramas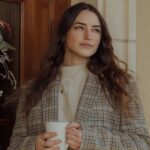 Emily Jhon is a product and service reviewer at Gossipify, known for her honest evaluations and thorough analysis. With a background in marketing and consumer research, she offers valuable insights to readers. She has been writing for Gossipify for several years and has a degree in Marketing and Consumer Research from the University of Oxford.