Stephen Frears directs Sally Hawkins, Steve Coogan and Harry Lloyd in 'The Lost King', a kindly tragicomic look at eccentricities.
When a critic uses the word 'lovely' to refer to a movie, we all understand where the shots are going. Just like when in a conversation referring to the sheer attractiveness of a person the label 'nice' arises. Neither enchantment captivates nor does sympathy arouse great passions. Anyone willing to take a stand against charm or nice people…or the latest Stephen Frears movie? Difficult. Of course, I am not opposed, per se.
'The Lost King' is another entry in the filmography of the British filmmaker, in line with the (for some time now) clear tendency of his filmography to generate as pleasant as modest pills of kindly tragicomic look at the eccentricities, weaknesses and inconsistencies of the human characterthe gray areas of rationality and the conflicts generated within the system by certain well-intentioned individuals tending to original and non-gregarious thinking. A neat miniature of digestible emotion that, fortunately, also reserves a small space in there for true reflection..
For fans of kind stories
​
DATA SHEET
Address: Stephen Frears Distribution: Sally Hawkins, Steve Coogan, James Fleet, Sinead MacInnes, John-Paul Hurley Country: United Kingdom Year: 2022 Release date: 24–3-2022 Gender: Drama Script: Steve CooganJeff Pope Duration: 108 min.
Synopsis: In 2012, after having been missing for more than 500 years, the remains of Richard III of England were discovered under a Leicester car park. Despite the misunderstanding of her family and the skepticism of experts, the efforts of amateur historian Philippa Langley paid off.
Source: Fotogramas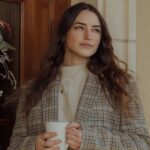 Emily Jhon is a product and service reviewer at Gossipify, known for her honest evaluations and thorough analysis. With a background in marketing and consumer research, she offers valuable insights to readers. She has been writing for Gossipify for several years and has a degree in Marketing and Consumer Research from the University of Oxford.