For connoisseurs of eccentric and dark laughter.
Direction: Gaston Duprat, Mariano Cohn Distribution: Antonio Banderas, Penélope Cruz, Oscar Martínez, Carlos Hipólito, Irene Escolar, Nagore Aranburu Original title: official competition Country: Spain Year: 2021 Release date: 02-25-2022 Gender: Comedy Script: Gaston Duprat, Mariano Cohn, Andres Duprat Photography: Arnau Valls Colomer Synopsis: In search of transcendence and social prestige, a billionaire businessman decides to make a film that will leave a mark.
​
The tandem formed by Mariano Cohny Gastón Duprat has spent years demonstrating his ability for the most refined and perverse satire. Movies like 'The Man Next Door' or 'The Illustrious Citizen' revealed a whole list of human miseries through the most uncomfortable humour. In addition to talking about classism, both are governed by the male ego drive, a force that ended up being deeply self-destructive, especially if we take into account that their protagonists were always related to some artistic or creative discipline. Architects, writers, painters and, now, actors. 'Official Competition' repeats a device similar to his previous works with the particularity that everything revolves around the cinematographic process itself. The meta element will always be present within a plot that reveals the internal tribulations that characterize the shooting of a film that turns into a pitched battle narcissistic between a businessman turned producer (JoséLuis Gómez), a director with authorial airs (Penélope Cruz), a popular actor (Antonio Banderas) and a prestigious actor (Oscar Martínez). All clichés are welcome and all are exploited.
The film works almost like a sit-com. His characters are aware of their caricature character and as such they behave, in a way that is as grotesque as it is pathetic until unprejudiced laughter gives way to a much darker feeling that is no longer funny. Undoubtedly, the balancing act practiced by Cohn and Duprat would not have gone so far without the delivery of three brilliant actors who somehow join the representational game to reveal their own masks almost as if it were a performance within an abstract space. Reality, fiction, industry, life, characters, performers, everything merges and gets confused in this cynical, bile-laden experiment that lays bare the charade of not just cinema, but the world we live in.
Source: Fotogramas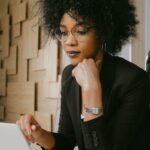 Camila Luna is a writer at Gossipify, where she covers the latest movies and television series. With a passion for all things entertainment, Camila brings her unique perspective to her writing and offers readers an inside look at the industry. Camila is a graduate from the University of California, Los Angeles (UCLA) with a degree in English and is also a avid movie watcher.