Rodrigo Sorogoyen's brutal new film features exceptional performances by Denis Ménochet, Luis Zahera, Diego Anido and Marina Foïs.
In Rodrigo Sorogoyen's films you always perceive a threatening something that sticks to the skin of its protagonists, unable to get rid of it ('The Kingdom'), blindly pursuing it ('May God forgive us') or oblivious to it although atavistically trapped by this ('Mother'). A terrible force that has been feeding on hatred, evil, ignorance and darkness and that reacts to the light ready to put an end to it. In 'As bestas', his latest and superb work, the director culminates this hopeless portrait of human existence through once again cinematographic and genre codes. If before it was the thriller, the police or the drama (also science fiction and terror in his episode of 'Stories to not sleep'), this time he bets on the western with feverish wisdom and forceful style. 'As bestas' is a western as was that capital (and very misunderstood) 'Straw Dogs', by Sam Peckinpah, or the previous and masterful 'Conspiracy of Silence', by John Sturges. The French couple (splendid Denis Ménochet and Marina Foïs) who settle in a small, poisonous Galician rural village are like the sheepherders or farmers who inflamed the hatred of the cattle ranchers in the great titles of the West. In Sorogoyen's hands, those generic items become increasingly grim and of crude moral debate: 'Incident at Ox-Bow', by William A. Wellman, a film about bigotry, lynching, remorse and staring at a Heaven without God wouldn't be very far from its radius of attention.
Wrapped in a naturalism of violence that would twin the film with Ricardo Franco's 'Pascual Duarte' based on the novel by Camilo José Cela, 'As bestas' is an unsettling and in its final stretch of tragic and mythological breath at the same time altarpiece of pettiness that knows how to transcend that dirty realism (or the magical folklorism of Wenceslao Fernández Flores) with a use of the granguiñolesque worthy of yet another Galician to mention: the Valle-Inclán from 'Divinas palabras'.
For riders of a wild, beautiful and dangerous horse called rural drama
​
DATA SHEET
Address: Rodrigo Sorogoyen Distribution: Marina Fois, Denis Menochet, Luis Zahera, Diego Anido, Marie Colomb Country: Spain Year: 2022 Release date: 11–11-2022 Gender: thriller Script: Isabel Peña, Rodrigo Sorogoyen Duration: 137 min.
Synopsis: Antoine and Olga are a French couple who settled long ago in a village in the interior of Galicia. There they lead a quiet life, although their coexistence with the locals is not as idyllic as they would like. A conflict with their neighbors, the Anta brothers, will cause tension to grow in the village until it reaches a point of no return.
Source: Fotogramas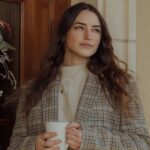 Emily Jhon is a product and service reviewer at Gossipify, known for her honest evaluations and thorough analysis. With a background in marketing and consumer research, she offers valuable insights to readers. She has been writing for Gossipify for several years and has a degree in Marketing and Consumer Research from the University of Oxford.